WWU victim of hit-and-run: 'I thought I was in a nightmare'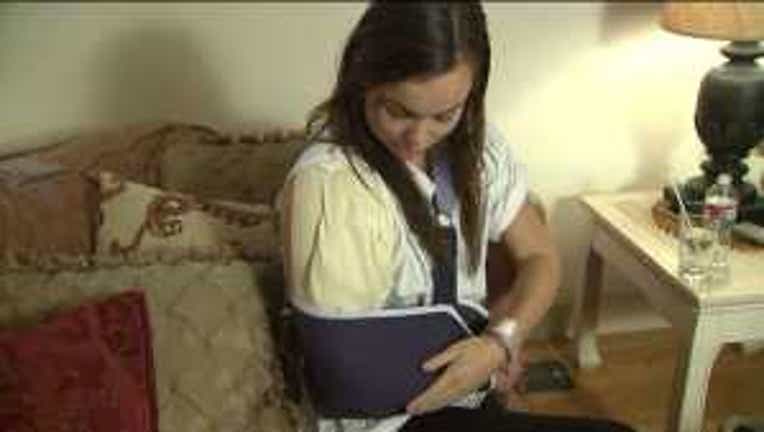 By Kate Burgess

Q13 FOX News reporter

BELLINGHAM, Wash. -- She was hit by a car — and the driver took off. The Western Washington University freshman whose arm was nearly severed spoke Wednesday about the hit-and-run incident.

Mackenzie O'Brien, 18, was crossing Otis Street in Bellingham with a group of friends at about 11 p.m. Friday. That's when she says a car – with no headlights -- came out of the fog and hit her and a friend, fellow WWU student Justine Phillipson.



Phillipson was treated for cuts and bruises. But O'Brien's shoulder was smashed, her arm nearly severed. Doctors were able to re-attach it, but she has nerve damage and can't move her fingers. She still has trouble remembering what happened.

"The whole, entire time I thought I was in a nightmare. I wasn't even thinking about what was going on. All I could think about was my arm. I honestly didn't think it (the incident) was real," O'Brien said Wednesday.

Her father, David O'Brien, said, "It was an experience I'll never forget, seeing her bloody, with a neck brace on, all hooked up to the machines and the doctor standing by her. It was a dad's worst nightmare."

Now that she's recovering from surgery at home, the O'Briens want to find the person who hit MacKenzie. They're offering a $1,000 dollar reward for information to find the driver.

Witnesses describe the car as a boxy, older car with dark gray or green paint – possibly a Volvo or a Honda Civic. The vehicle suffered front-end damage in the crash, police said.

The Bellingham Police Department is also asking for the public's help in identifying the hit-and-run driver .

Anyone with information concerning the hit-and-run is asked to call Bellingham police traffic officer Henry Oretega at (360)-778-8628.