WSU socks recalled after surprise text printed on the inside -- 'Go Dawgs'
Some Cougar fans may not even have noticed the secret when they opened their new socks on Christmas morning.

A batch of the Washington State University socks proudly adorn the school logo. The tall socks then display the word Cougars in a Christmas-y print of Crimson, white and gray.

But it's what is printed underneath that crosses the line: GO DAWGS.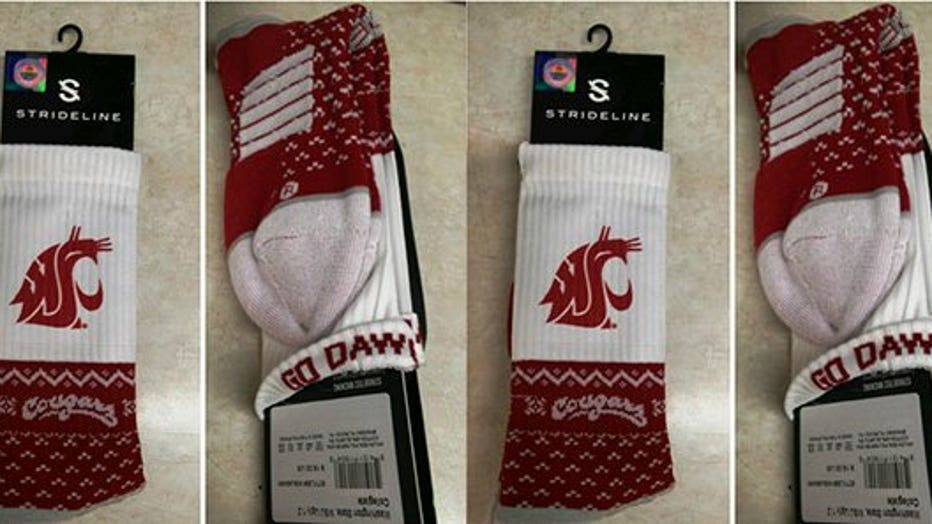 The Strideline socks sold at Bartell Drugs for $18 have been recalled:

"At least some — possibly all — of our stock has "Go Dawgs" printed on the inside cuff of the socks. Customers with an affected pair may return them regardless of the wear condition of the socks for a full refund."

Our news partner The Seattle Times reports that 245 pairs of the socks -- which were created specifically for Bartell's -- were sold.

Now one question remains -- do the Huskies socks say GO COUGS on the inside?