WSP: Suspected DUI driver hits car head-on in Covington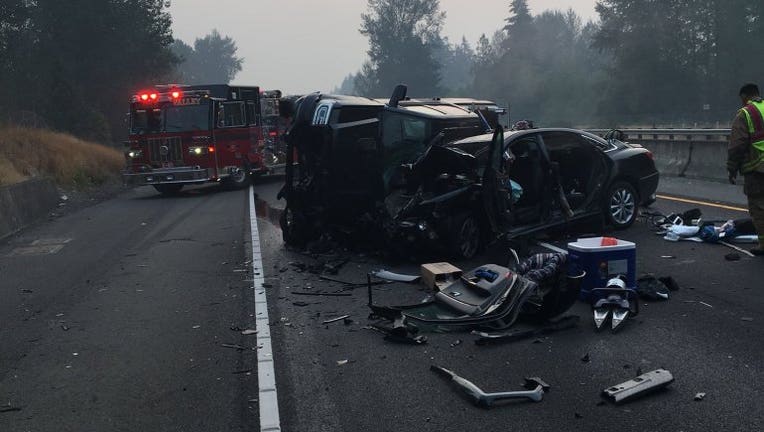 article


COVINGTON, Wash. -- One person was seriously hurt in a head-on crash Monday morning on SR 18 in the Covington area.

Washington State Patrol Trooper Rick Johnson said SR 18 was closed westbound during the investigation, but reopened at 8:00 a.m.

Johnson said firefighters had to rescue someone who was pinned in one of the vehicles. That person was taken to Seattle's Harborview Medical Center.

The other driver was taken into custody for investigation of DUI, Johnson said.

No further details have been released.