WSP stopped more than 13,000 left-lane campers this year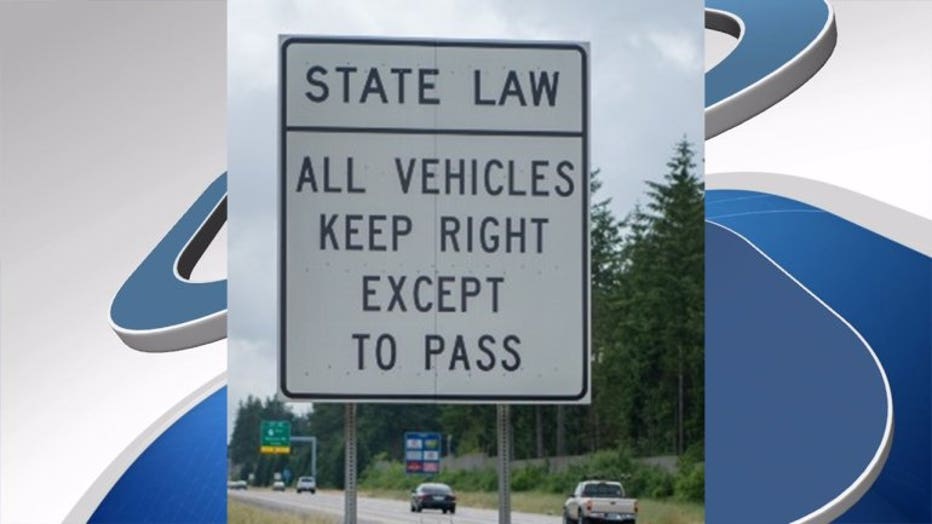 Move over left-lane campers: The Washington State Patrol is cracking down on drivers who won't get out of the passing lane.

This year, WSP troopers have stopped 13,413 for left lane violations, Trooper Heather Axtman said Thursday.

That number may seem high, but it's about average.

In 2015, troopers stopped nearly 14,000 drivers camping in the left lane.

If caught violating the state law you could get a $136 ticket.




Drivers who are camped out in the left lane clog up traffic, according to the WSP.

"The majority of the time I find they just don't know about the law," said Trooper Chris Webb.

Troopers said they're not out to make money -- they're only reminding drivers to follow the law.

"Hopefully we'll be able to educate a lot of people," Webb said.