Police: Estranged husband kidnaps wife from home, drove her into the woods and threatened to kill her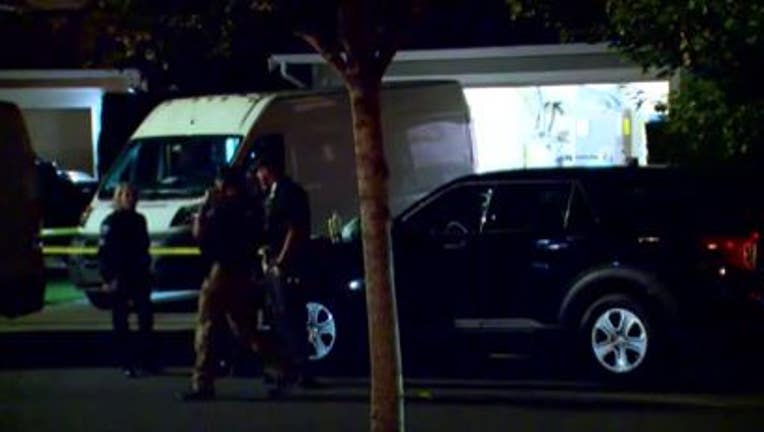 article
LACEY, Wash. - A man was arrested after violating a domestic violence protection order against his estranged wife by allegedly kidnapping her from her Lacey home and threatening to kill her. 
On Oct. 16, Washington State Patrol issued a missing endangered person alert for a 42-year-old woman who was taken out of her home. Dispatchers told police they could hear muffled screaming and the sounds of a struggle, presumably from the woman who was being kidnapped.
Officers arrived at the home and found the garage door open and nobody home. When the woman's children came home, they told officers that their mother and father were inside the home when they left to go to the store about half an hour earlier. 
Just after 1 a.m. on Oct. 17, a homeowner was awakened by someone pounding on the door, asking for help. At the door was the woman reported missing/kidnapped, and she told the residents that her husband was trying to kill her.
She said she was driven into the woods and was able to escape her husband. She walked about 30 minutes through the woods to get help, police said. The home she knocked on was approximately eight miles away from the home where she was taken from. 
The woman was taken to the hospital for treatment and had non-life-threatening injuries. 
Her estranged husband was taken into custody around 8 a.m. on Oct. 17. Police said the 53-year-old man had a no-contact, domestic violence protection order against his wife. 
He will be booked on multiple felony domestic violence charges once he is medically cleared. He has not yet been officially charged. 
Get breaking news alerts in the FREE FOX 13 Seattle app. Download for Apple iOS or Android. And sign up for BREAKING NEWS emails delivered straight to your inbox.
The investigation remains ongoing.