WSP: Driver loses trailer in midst of rush hour traffic after hitch sheers off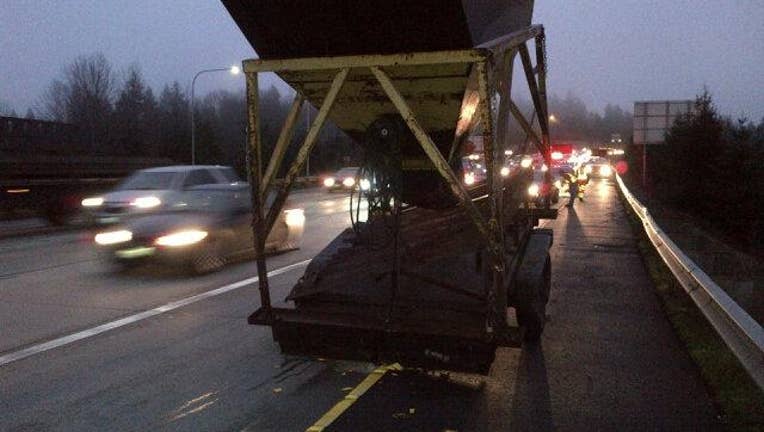 article


BELLEVUE, Washington --  A driver pulling some kind of heavy equipment lost control of the trailer and sparked a major traffic issue on the eastside Wednesday morning.

Washington State Patrol Trooper Chris Webb said trailer hitch seems to have sheered off leaving the trailer in the middle of traffic on Northbound 405 at SE 8th in Bellevue.

No one was injured, but Webb said the driver can be fined.