WSDOT worker stuck for hours in bulldozer covered by avalanche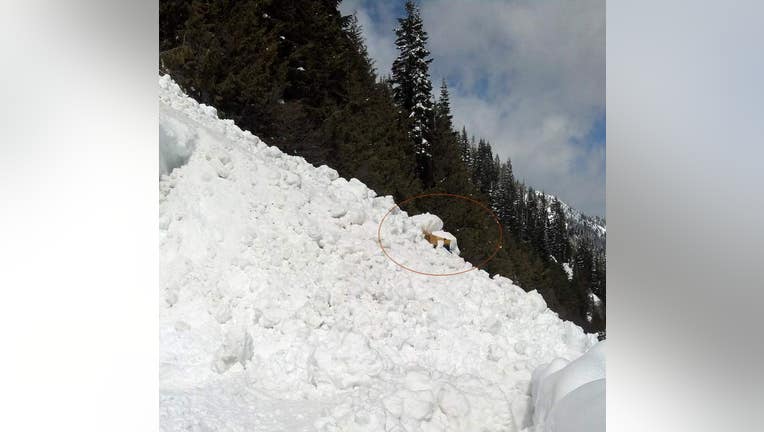 CHINOOK PASS, Wash. (KPTV) -- A Washington State Department of Transportation worker survived for hours in a bulldozer that was covered by an avalanche.

Crews were performing routine snow clearing on State Route 410 over Chinook Pass Thursday morning. At 10 a.m., an employee working about a mile east of the summit radioed to his co-workers that an avalanche had swept down and his bulldozer was covered in snow.

Due to the continued avalanche danger, WSDOT said every precaution necessary had to be taken to keep the worker safe, as well as those trying to rescue him.

People at the scene said the man had enough ventilation to receive fresh air and was safe to remain where he was until crews could get him out.

At 3 p.m., after five hours, the man was pulled out of his bulldozer and up through the snow. The employee, who was not identified by WSDOT, was not injured.

Since April 2, WSDOT crews have been plowing and blasting their way through heavy snow in an effort to reopen Chinook Pass to traffic by Memorial Day weekend. However, this week the pass received more than a foot of snow and warmer temperatures increased avalanche danger.

If conditions improve, crews plan to resume clearing efforts next week.

 

 

 

 

 

 

 

 

 


A part of the WSDOT bulldozer can be seen after avalanche covered it Thursday at Chinook Pass, Wash. (Photo: WSDOT via KPTV/Portland)