WSDOT to take advantage of break in rain to fix sinkhole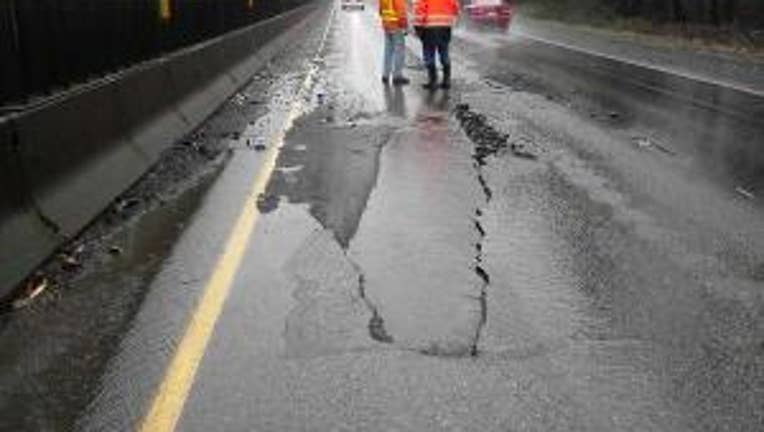 article


PORT ORCHARD -- Road crews are hoping to take advantage of Wednesday's quick dry patch to make permanent repairs on two highways, including fixing a giant sinkhole that closed a portion of State Route 16 Tuesday.

Drivers who use westbound SR 16 should expect a left lane closure from 11 a.m. to 2 p.m. today near Tremont Street at milepost 27.  Heavy rains yesterday caused a section of pavement to delaminate and the left lane was closed for about an hour while crews made temporary repairs.

Today's repairs will be permanent, road officials said.

Motorists will also encounter a lane closure on southbound US 101 near Kennedy Creek in Mason County. Crews will close the left lane at milepost 346 between the hours of 10 a.m. and 2 p.m. Wednesday, Feb. 19 while crews make permanent repairs to another delaminated segment of pavement.

The WSDOT is using the quick break in constant rain as time to fix the roads, before another weather system moves in Wednesday evening.