WSDOT denies report of 'uneven settling' near Alaskan Way Viaduct, work on Bertha access tunnel remains stopped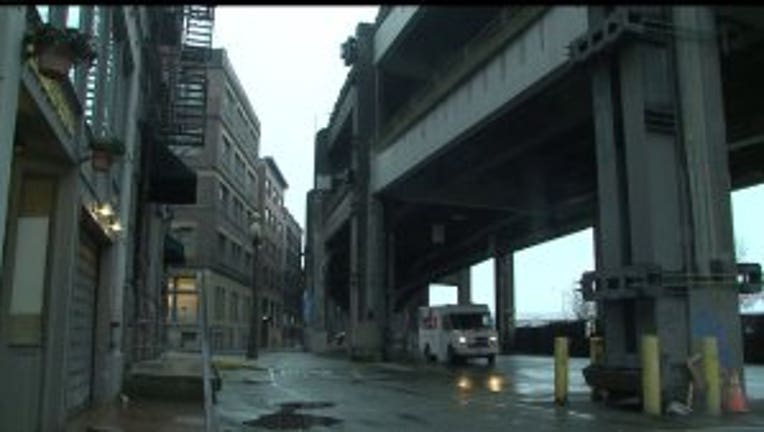 SEATTLE (AP) — The state Transportation Department says the contractor building a highway tunnel under downtown Seattle has stopped work at a pit needed to access the stalled boring machine called Bertha.

Settling has been detected in the area around the Alaskan Way Viaduct. Initially it was reported that tests over the weekend showed the settling was uneven, which is more risky than if the soil settled uniformly.

However Monday WSDOT officials told Q13 FOX that the settlement is not uneven and does not pose a danger to drivers.

"There was NO differential settlement detected on the viaduct in the inspection over the weekend," wrote Laura Newborn with WSDOT in an email.  "This is a very important point as differential settlement is the settlement engineers most worry about."

 

This is how the settling was described by WSDOT on its own website.

"Some of the data was inconclusive and analysis is still underway; however, WSDOT observed that a small amount of differential settlement is occurring near the access pit. Differential settlement is when the ground settles unevenly over an area. When the ground settles evenly or uniformly over an area, there is less risk of damage.

The additional survey work did not find that the differential settlement has caused any new damage to the viaduct nor have we observed any damage to buildings or utilities in the surrounding area. On-the-ground surveys will continue this week by historic architects and structural engineers."

Still, because of the settling, Seattle Tunnel Partners has stopped pumping out water — dewatering — the access pit. Crews need to dig a 120-foot hole to reach and place the damaged head of the boring machine. Bertha overheated and stopped one year ago. It's 10 percent of the way into a planned 2-mile tunnel for Highway 99.

Seattle Tunnel Partners told the state it plans to resume tunneling in April.