Wrong-way semi barrels down 2 interstates, slams into car


PORTLAND (KPTV) -- A semitrailer driver in his rig barreled down the wrong-way lanes of two different interstate highways early Monday in the Portland area, creating chaos, before slamming into a car.

One person was hurt, but survived the serious crash with the truck.

Kenneth Burgess, 49, was found guilty of driving under the influence years ago and now the semitrailer driver is facing charges again.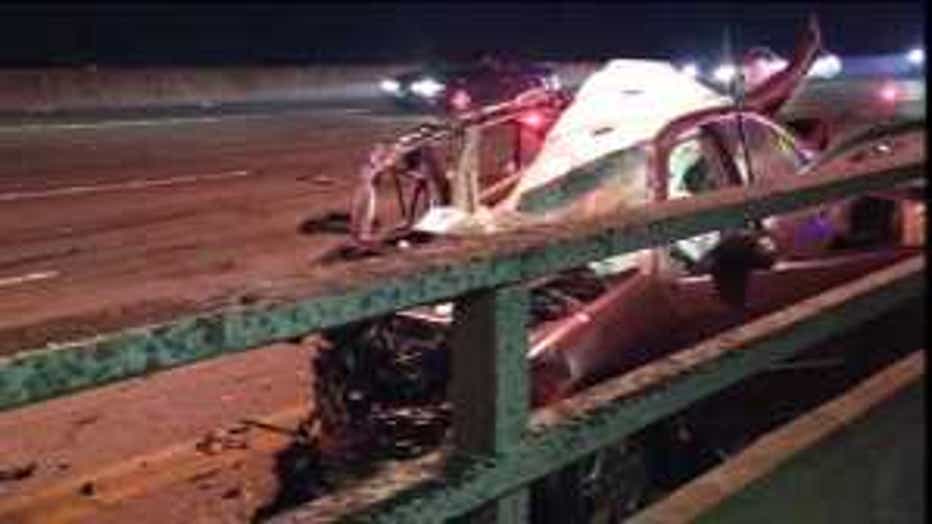 Portland police said they first started getting reports of the wrong-way semi driver traveling westbound in the eastbound lanes of Interstate 84 at 4:20 a.m.

Sheriff's deputies started chasing the truck, which continued onto the I-205 Bridge, going northbound in the southbound lanes. Traffic cameras showed the semi barreling down the freeway and passing other cars heading in the opposite direction.

On the north side of the bridge, almost reaching the state of Washington, the truck slammed into a southbound car and stopped.

Paramedics rushed the driver of the southbound car, Katherine Emerson, 24, to Southwest Washington Medical Center. Emerson was treated and then released from the hospital.

One Portland police car was damaged by crash debris and had to be towed from the scene.

Burgess was treated at the scene, questioned by police and eventually arrested.

Burgess is believed to have been driving drunk at the time of the wreck, police said. He's now facing charges of driving under the influence, criminal mischief and reckless driving.

His arraignment is set for Tuesday.

Burgess works for TWT Refrigerated Service of Cheney, Wash. Owners of the trucking company declined to comment Monday.

Court records show that Burgess was found guilty of driving under the influence in 1993 in Florida.

There were major delays on the freeway throughout the morning Monday.

For drivers trying to get into the Portland metro area from Washington state, it was a nightmare commute, and I-205 didn't fully reopen until 10 a.m.