Wrong-way crash involving ambulance kills driver on I-5


SEATTLE -- Investigators are looking into what caused the driver of an SUV to go the wrong way on I-5 through Seattle Wednesday morning, leading to a head-on crash with an ambulance.

The crash killed the female driver of the SUV, and injured the two ambulance workers and their patient. They were taken to Harborview Medical Center with minor injuries.

All northbound lanes of I-5 were shut down near Michigan Street for several hours following the crash.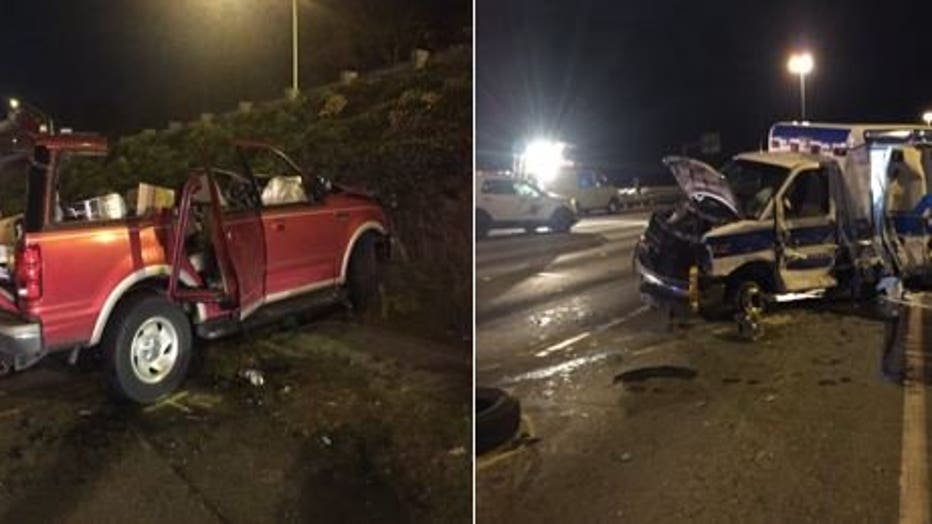 A trooper witnessed the driver of the SUV going the wrong way around 2:00 Wednesday morning, as did several drivers who called 911, and police were on their way to try and intercept the driver when the head-on crash happened.

The Seattle Times said State Patrol trooper Rick Johnson said the driver of the SUV was 46 years old and from Eugene, Ore.

All northbound lanes reopened around 6:30.

Investigators believe the driver of the wrong-way vehicle may have been impaired. The investigation is ongoing.