Would you willingly drop 17 stories straight down wearing just your swimsuit? (VIDEO)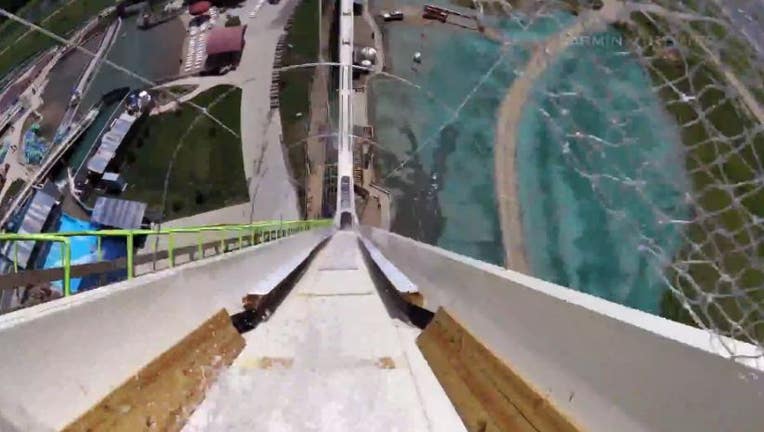 KANSAS CITY, Kan.  – We are getting our first ride on the tallest water slide in the world, at least the first virtual ride.

The 'Verruckt' is the newest water slide at Kansas City's Schlitterbahn water park.

The 17 story slide isn't open just yet, but is expected to take on thrillseekers later this summer.

The Guinness Book of World Records says its 168 foot 7 inch drop makes it the world's tallest.

Once you make it down the first drop you are blasted back up a second massive hill and sent plunging down a second 50 foot drop.

Park staffers recently strapped a camera to a sandbag, sent it down the slide and just posted the resulting footage on YouTube.

Would you ride it?