Would Obama gun-control package affect local schools?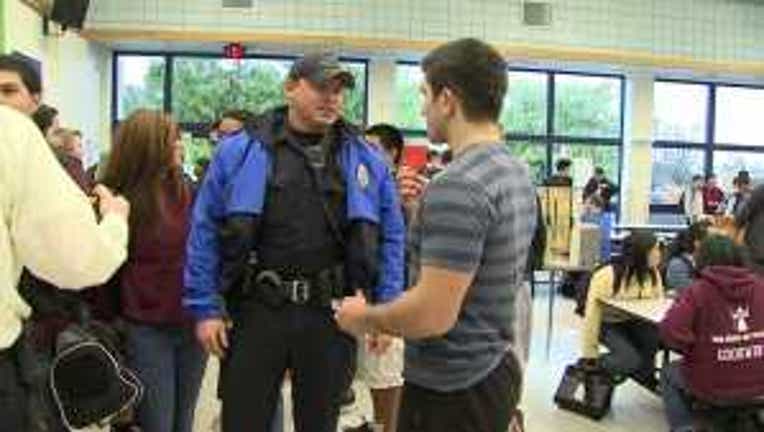 SEATTLE -- President Obama's push to reduce gun violence could mean more security on local school campuses along with more counselors and psychologists. Part of the idea is to stop violent behavior long before it ever begins.

Walt Stawicki said his son Ian suffered from mental illness for years before he took a gun and opened fire at Seattle's Cafe Racer last year, killing four people there.

"It's too late to do anything about my son, but it's not too late to be active," Stawicki said.



Stawicki would like to see a change in the mental health care system, something the president is now proposing in his sweeping gun control legislation.

"Treatment works, and if we can get people into treatment, we'll be much more effective in reducing any kind of risks of violence for those … people with mental illness who may present a danger," said Amnon Shoenfeld, director of King County Mental Health, Chemical Abuse and Dependency Services.

Shoenfeld said Obama's proposal includes expanding Medicaid, which helps for for treatment in most states, including Washington state.

"If we expand Medicaid, then we have many more people who will now have access to mental health services, so that's key," Shoenfeld said.

The president also wants to focus on schools, increase the number of resource officers and create better emergency plans, and also hire more counselors -- often the first educators who can identify behavioral problems or mental health issues.

"Students aren't born wanting to create these violent acts," said Seattle School Board President Kay Smith-Blum. "If we can have those interventions and those supports in the earliest years, that's the recipe for success and that's where we need to be."

Because of budget issues, a lot of school counselors in the Seattle School District have been cut. So Smith-Blum favors federal funds for counselors.

"I think beginning that conversation is a plus," she said. "What we can't afford is more unfunded mandates."

Even if those positions are covered by federal dollars, one school district spokesman said the plan only calls for 1,000 resource officers and counselors in a country that has 15,000 school districts.