Would-be pot producers run into obstacles in state
By Maria L. La Ganga

Los Angeles Times

SEATTLE — When Washington state voters legalized recreational marijuana a year ago, Jeff Stewart saw an opportunity: After all, he figured, it's the rare industry that's born overnight with proven demand and little competition.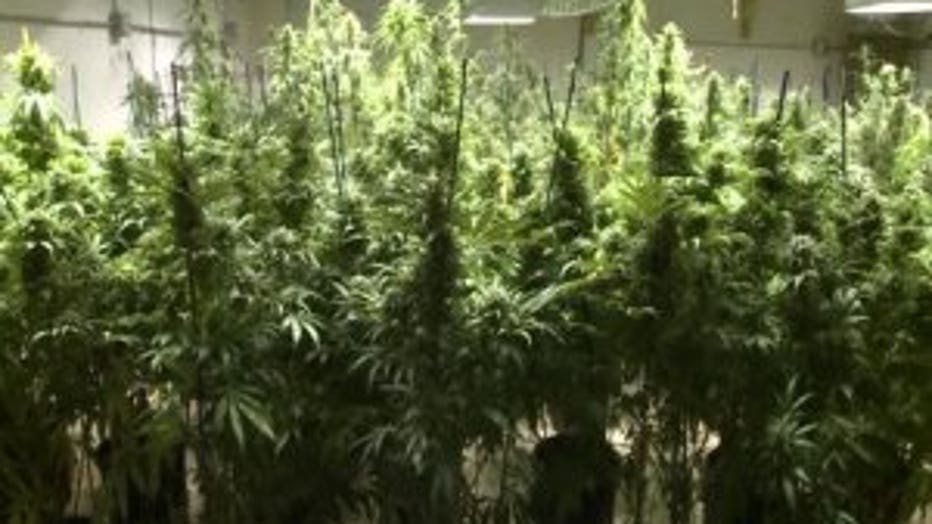 But then the 37-year-old tech worker tried to find a warehouse where he could grow about 10,000 square feet of pot plants.

What he found was that some cities in the Evergreen State had imposed moratoriums to keep out recreational pot while the foundation is being laid for the new industry. Others have banned marijuana outright, although "dry" regions are prohibited.

The result? A lawsuit in the making, one that could pit local control against sweeping social change.

Lesson No. 1 for prospective pot entrepreneurs like Stewart: it is not enough to get a license from the Washington State Liquor Control Board, in itself an arduous process.

Washington is one of only two states that legalized recreational marijuana last year with ballot measures. As the state cobbles together its new marketplace, there is a scramble to take advantage of a chance to produce, process and sell the previously prohibited substance. But some are running into obstacles.

After four months of searching, Stewart and his partners have a line on a landlord who may be willing to rent in a city that will allow recreational pot production. He will not give the location, because he does not want others to poach the prospective property.

He has yet to sign a lease, and time is running out. The one-month window for state marijuana business license applications begins Nov. 18. At least a tentative address is required.

"We talked to 15 cities," Stewart said. "Six had moratoriums" to keep recreational pot out of their boundaries for six to eight months — long after the first state application period ends. No one knows when a possible second application period might occur.

"Woodinville was a flat 'No,'" Stewart said.

Located in the heart of the Seattle-area wine country, Woodinville is familiar with mood-altering substances. Its nearly 100 wineries — and nearby breweries and distilleries — draw about 300,000 visitors a year.

But all of that liquid relaxation does not mean the smokable sort is welcome along the Sammamish River. In February 2012, the City Council voted to ban collective gardens and dispensaries for medical marijuana, which has been legal statewide since 1998.

City officials say every precinct in the affluent town of about 11,000 people voted in favor of Initiative 502, which legalized party pot in 2012. But in early October, the Woodinville council ordered the city attorney to draft an ordinance prohibiting recreational marijuana. The measure will be considered at an upcoming meeting.

The council's heated discussion encompassed "the message to our youth," the effects of marijuana on the brain, the benefits of pot tourism and the need to create a "walkable city" so inebriates of any stripe stay out of their cars.

"We're only five square miles in Woodinville," said Deputy Mayor Liz Aspen during the Oct. 8 meeting. "I'm not sure why we would need an outlet for any kind of marijuana. I'm happy to let them go to Redmond or Kirkland or Bothell to get their fix."

The same night Woodinville officials were debating the merits of a recreational pot ban, the Liquor Control Board was holding a hearing on rules to regulate the marijuana market, which is expected to kick off early next year.

All pot operations must be licensed and at least 1,000 feet from schools, child-care centers, libraries and parks. Pot must be sold in child-proof containers and tested for strength and purity.

The board will license 334 retail outlets, apportioned by population and geography. Woodinville was not selected as a retail site, but someone could still apply for an "at large" license there or seek permission to grow or process pot in the city's industrial zones.

Stewart, who lives in North Seattle, was one of several who complained during the long and angry meeting, only to be told that local government hurdles were prohibited under I-502. The circular discussion seemed to appease no one.

David Chartrand, with Everett-based Houston Herbals: "What about cities putting moratoriums on … is the board doing anything about that?"

Karen McCall, rules coordinator for the Liquor Control Board: "The board will not deny a license based on a local authority.... The problem is, you go to the local authority, and they say, 'We don't give out business licenses.'"

Chartrand: "So we have to take them to court?"

Chris Marr, Liquor Control Board member: "We can't have a dry county." And, "There has to be provided reasonable accommodation to operate these businesses." And finally, "All of us should go back and work with our jurisdictions and help them do the right thing."

But "the right thing" is in the eye of the beholder.

Consider the city of Kent. The onetime "Lettuce Capital of the World" is now a manufacturing and distribution hub southeast of Seattle-Tacoma International Airport, filled with strip malls and warehouses that could double as indoor marijuana grow sites.

Except for one small detail: The City Council voted in 2012 to ban medical marijuana collective gardens, calling them a "public nuisance." In July, the council decided not to vote on further marijuana ordinances, figuring its medical marijuana ban also prohibited recreational pot.

The Liquor Control Board begs to differ. The agency has ruled that three of the state's retail marijuana stores will be within Kent's boundaries.

Kent has already been sued by a group of cannabis enthusiasts for banning medical marijuana. The city won in a lower court, but that ruling is on appeal. A decision is not expected until summer, when the recreational market should be up and running.

One of the plaintiffs, John Worthington, who says he smokes pot to help allay chronic hip and back pain, does not believe Kent has the authority to ban marijuana in opposition to state regulations. The City Council, he said, "took matters into their own hands and decided to see how many of us potheads could get our acts together and stop them."

But Pat Fitzpatrick, acting city attorney, notes that marijuana is a controlled substance, regardless of Justice Department promises that Washington state and Colorado may build pot markets under certain tight restrictions.

"Many cities do not wish to be guinea pigs for this experiment by allowing for uses," Fitzpatrick said in an email. "They do not want to wake up in a decade to realize that a horrible mistake has been made."

Fitzpatrick said the "multimillion-dollar question" was whether the state could force cities to violate federal law.

"Chances are, some city is going to go to court" over recreational marijuana and local bans, he said. "My hope is that it will not be Kent."