Worker found dead on top of crane at Port of Tacoma
 TACOMA -- Rescue crews responded to a call about 12:10 p.m. Tuesday regarding a technical issue with a crane, but when they arrived on the scene they discovered a crane operator was dead, Joe Meinecke with Tacoma Fire Department said.

Tara Mattina, communications director for the port, said that an ILWU crane mechanic was fatally injured at the Pierce County Terminal. The terminal was closed until 7 a.m. Wednesday.

The Pierce County Medical Examiner identified the man as Jeffrey Surber, 46, of Bonney Lake. The cause of death was multiple skull fractures and cerebral lacerations due to blunt force injury to the head. The incident is listed as an industrial accident.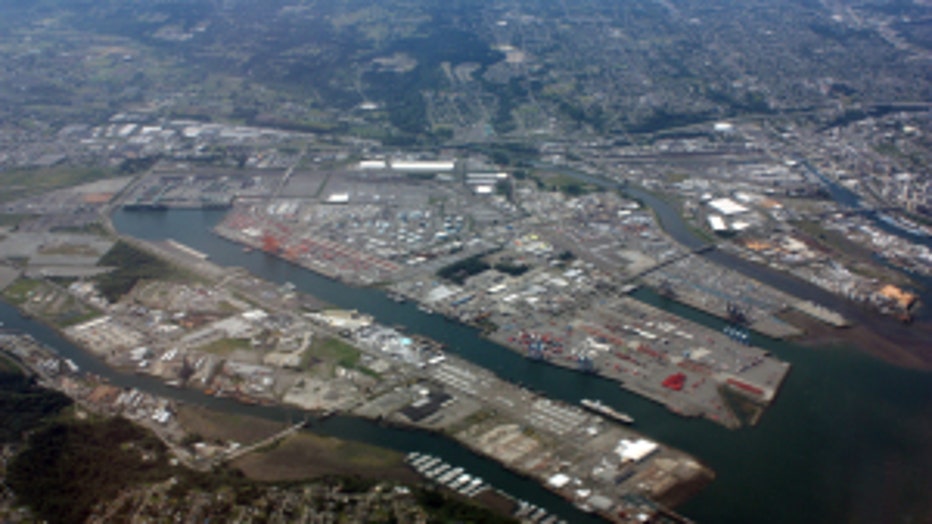 Courtesy wikimediacommons.org


Surber was found in a large crane that is used to unload cargo ships and is located on Port of Tacoma property.