Work overtime? You could soon be paid more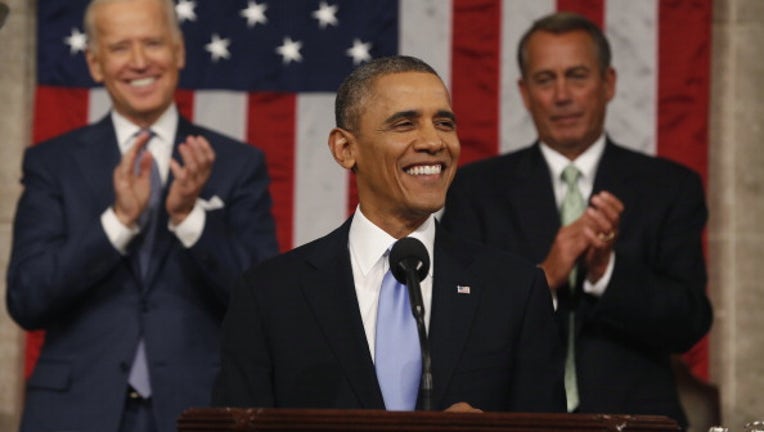 WASHINGTON — Millions of American workers could qualify for expanded overtime pay under a new push by President Obama to review existing Labor Department regulations, part of his election-year strategy to use executive authority to bypass Congress and focus on middle-class economic issues.


Obama plans to direct the Labor Department on Thursday to begin updating regulations aimed at preventing employers from designating lower-paid salaried workers as "managers" or "professionals" in order to make them ineligible for overtime, even though their primary responsibilities are the same as hourly workers, officials said.

"The president believes that if you're making $25,000 a year and you're working 60 hours a week, you should be getting paid for the extra hours you work. And that's what this is about," Betsey Stevenson, a member of the White House Council of Economic Advisors, said at a briefing Wednesday.

Pressed for details about how many workers could be affected, White House officials cautioned that the scope will be determined by the Labor Department review. After that, regulations would need to be drafted and reviewed, a process that could take months.

The U.S. Chamber of Commerce and other business groups criticized the move, saying it would hurt small and medium-size businesses and could drive employers to cut jobs.

"Changing the rules for overtime eligibility will, just like increasing the minimum wage, make employees more expensive and will force employers to look for ways to cover these increased costs," said Marc Freedman, executive director of labor law policy at the chamber.

Liberal groups are urging the administration to start by raising the threshold salary currently used to determine which workers are eligible for overtime.

Currently, only those paid $455 a week or less — below the poverty level for a family of four — must receive overtime. Advocates are calling on the Obama administration to more than double it, noting that the threshold has not kept pace with inflation.

White House officials declined to say what they believed the threshold should be. But Stevenson noted that millions of Americans could benefit from even an inflation adjustment.

"There are 3.1 million people who, if the threshold had kept up just with inflation, would automatically be covered by overtime provisions," she said.

"What we're going to be doing is looking deeply at this problem and making sure that the overtime provisions are working as well as they should in today's economy," Stevenson said.

Some states, including California, already have set a higher threshold than the federal government. In California, it is $640 a week and will be boosted to $800 a week by 2016. Illinois follows the compensation threshold set by the federal government, but holds to stricter definitions of the categories that are exempt from overtime.

Pro-labor groups also want the administration to clarify the federal definitions of what kind of workers earning more than the threshold can be exempted from overtime rules.

Executives, administrators and professionals are currently exempt from overtime. Ross Eisenbrey, vice president of the liberal-leaning Economic Policy Institute in Washington, said the exemption is particularly "ill defined, basically as doing something important that is not production work."

Eisenbrey said the new definition should be focused on a worker's primary duties.

As it is now, a window washer who spends 5% of his time supervising two or more window washers and 95% of his time washing windows himself could be classified as an "administrator," thereby making the person ineligible for overtime, he said.

James Sherk, senior policy analyst in labor economics at Heritage Foundation, said the changes could be "fairly harmful," particularly if the threshold is doubled, as liberal groups want.

"A lot of the entry-level, salaried employees are going to face pretty stringent restrictions on what they are able to do," Sherk said.

It also will complicate the situation of people who really are managers, but who make a lower wage because they live in low-cost areas, he said.