Woodland Park Zoo to phase out elephant program; relocate 2 remaining elephants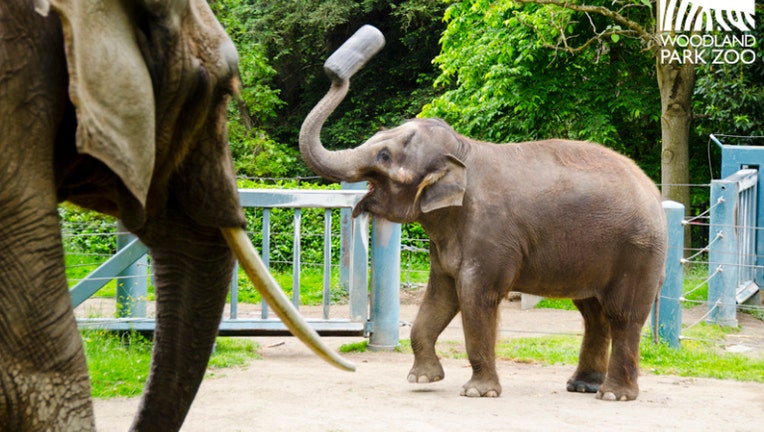 SEATTLE -- The Woodland Park Zoo announced it will phase out its elephant program and relocate the remaining two elephants currently residing at the zoo.

The zoo came to the decision after several months of working to implement the recommendations of the Elephant Task Force, Woodland Park Zoo officials said Wednesday, realizing that adding to the herd of two aging elephants is not realistic.

"We remain committed to putting the welfare of our elephants first," Woodland Park Zoo's President and CEO Dr. Deborah Jensen said. "It can be best accomplished by relocating them to another accredited Association of Zoos & Aquariums facility that is held to exemplary standards of care."

The two remaining elephants -- 47-year-old Bamboo and 35-year-old Chai -- will be relocated together, officials said. Officials have not yet identified their new home, but expect them to be moved in 2015.

Approximately 139 Asian elephants currently live in AZA institutions, zoo officials said.

The Elephant Task Force--a panel of local community representatives, scientists and animal care professionals-- conducted an external review of the zoo's elephant program in 2013.

The zoo's elephant exhibit and the welfare of the animals has come under fire in recent years, most recently with the death of Watoto -- a 45-year-old African elephant -- on Aug. 22.