Woodinville weighs spending $55,000 for surveillance cameras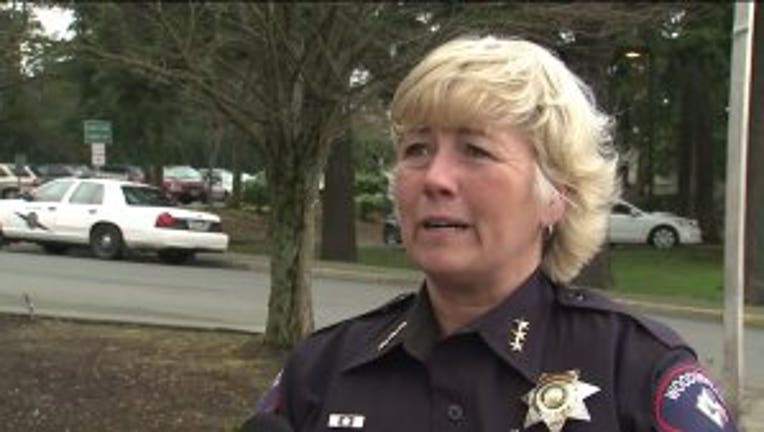 WOODINVILLE -- This city of about 11,000 people doesn't have a great deal of crime, but the police chief said Friday lawbreaking happens enough that the department could use some help.

"Generally we're a pretty small department so anything we can use -- community support, extra eyes and ears out there on the street -- would help us lower our crime rate," Woodinville Police Chief Sydney Jackson said.



The city is considering spending $55,000 on surveillance cameras to help solve robberies and other crimes. Through the month of March, residents can voice their opinions on the city's website. A quick check of the community's pulse doesn't sound favorable.

"I don't know where this all ends. How many cameras is enough? How many cameras is too much?" resident Kelly Clinch said.

Another resident, Clemens Mitchell, said, "I feel safe as is in Woodinville. It's not going to make me feel safer. So, I don't think it's necessary."

But Woodinville business owner Mike Rabas likes the idea. His bike shop was robbed once before and the thief was never caught.

"It's a bad feeling," Rabas said. "You come in. Somebody has been in your place. Robbed it out. There's nothing you can do about it with something small like that. We have a small security system but it was just an in-and-out."

He thinks a couple cameras on city streets are a good thing.

"It's a tough deterrent also, knowing there's somebody watching," Rabas said.

But if the majority of residents don't see things Rabas' way, they won't see cameras looking back at them.

"It's a highly sensitive issue," Jackson said. "We don't want to go forward without finding out if there is support."

For Woodinville residents who wish to weigh in on the issue, click here for the city website to answer the questionnaire.