Woman says she was kidnapped at Federal Way mall, robbed


FEDERAL WAY -- A shopper on her lunch break who was kidnapped and robbed from the Commons Mall in Federal Way says she concentrated on remembering the men's faces.

The victim, Amy, said Tuesday, "My mind was, like, don't be afraid, you'll be alright, talk to them, don't panic."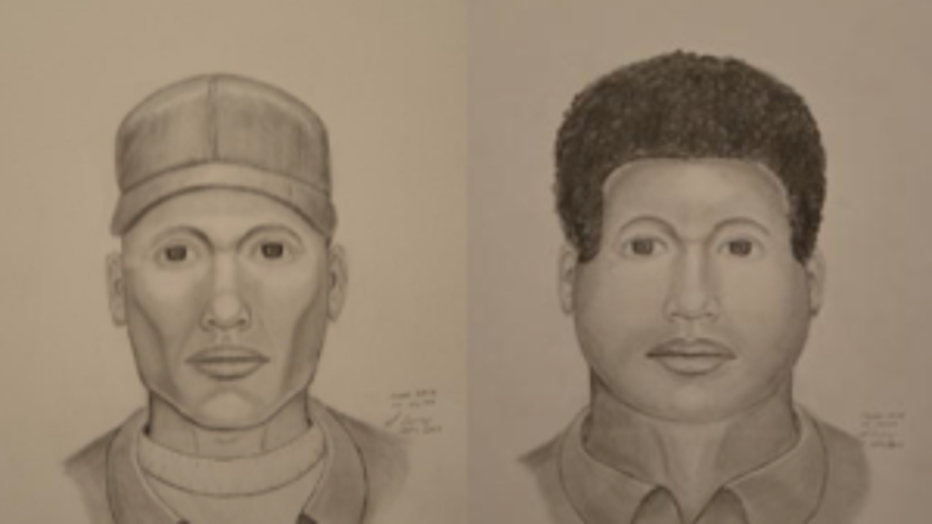 She said she had just put her packages in her car in the parking lot on Oct. 4 when a light-skinned black man with a noticeable gap in his front teeth told her, "'Do you want to live?' And I said, what? And he said, 'You drive or you die.'"

She drove him around while he talked on the phone and then forced her to pick up another man.

Amy said she thought, "Oh my gosh, now I have two crazy people in my car."

She said the second suspect was shorter than the first with a gold front tooth.  She said they kept showing her the gun and demanded she pay them.  She complied and went to the bank where she withdrew $1,000.

One of her kidnappers followed her to the bank but remained out of range of the surveillance camera, she said. After she drove them back to the mall, she said, they stole her ring.

She said, "It was my wedding diamond. For 35 years, it was on my finger."

Federal Way police spokesman Cathy Schrock said the case is a good reminder to all shoppers this holiday season.

"You need to have your purse on your shoulder, your keys in your hand and everything else put away and your head up and you're paying attention," Schrock said. "If someone's approaching you, you need to be headed in the other direction."

Amy said she is still having nightmares and hopes someone recognizes the men and can tell detectives who they are.

"I want to see them caught!" she said.

There is a cash reward for information.  Call Crime Stoppers anonymously at 1-800-222-tips.  All calls are anonymous.