Woman recovering after attack on popular walking trail; sketch of suspect released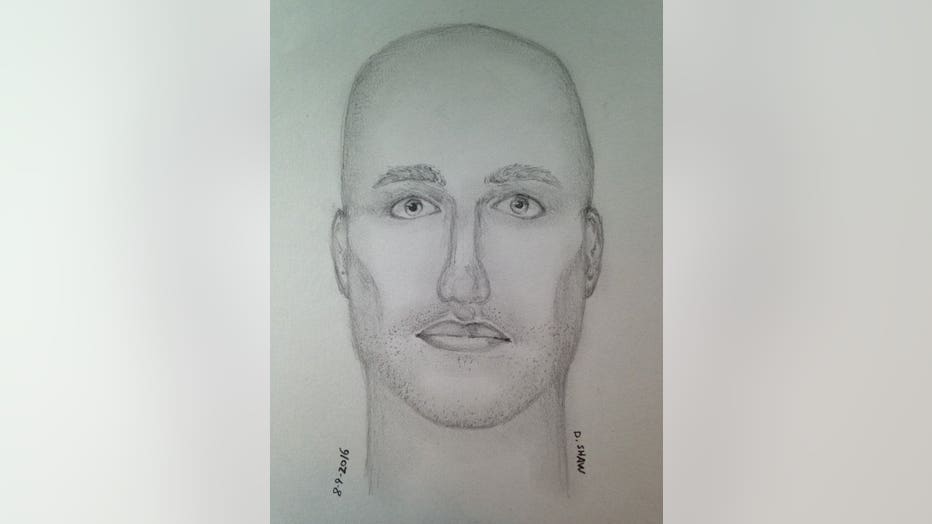 Sketch released by King County Sheriff's Office


REDMOND -- Police are looking for a man who attacked a woman in a Redmond park, dragging the victim through the bushes and punching her before being scared off by a passerby.

According to the King County Sheriff's Office, a Redmond woman was walking her dog around 7 p.m.  Friday on the Marymoor Park Trail near the 5100  block of Lake Sammamish Parkway when a man jumped out of the bushes.

The suspect punched the woman multiple times, sheriff's deputies said, and dragged her into tall grass near the trail. The victim fought and screamed as the man continued to punch her.

A man walking nearby heard the commotion, deputies said, and went to investigate. The suspect ran into the bushes as the other man approached.

Deputies said the victim received serious injuries to her face and a dislocated elbow in the attack. She was taken to the Overlake Hospital for treatment.

The victim's small dog was unhurt, deputies said.

King County Sheriff's Office Sergeant Cindi West said she hopes tipsters come forward, so they can get this dangerous man off the street.

"This guy is a bad guy we need to get him off the street," West said. "We are wondering, has he done this before? Is he bold enough where he's going to try again?"

Deputies praised the victim for fighting the suspect, and continuing to yell as the suspect dragged her.

The attack has neighbors in the area on-edge.

"It really makes me nervous this happened during the summer," area resident Kim Nguyen said. "At 7 p.m. So many people around and so bright outside still."

The suspect is described as a white male in his mid-40's, about 5'10" tall, with a medium build and blue eyes. He was wearing a green and brown sleeveless shirt and cargo shorts. He had a tattoo on one arm, and his shoes were left at the scene of the crime. Deputies said he was described as possibly a transient.

Anyone with information about this crime is encouraged to call the King county Sheriff's Office at 206-296-3311.