Woman photographed riding a manatee in Florida is arrested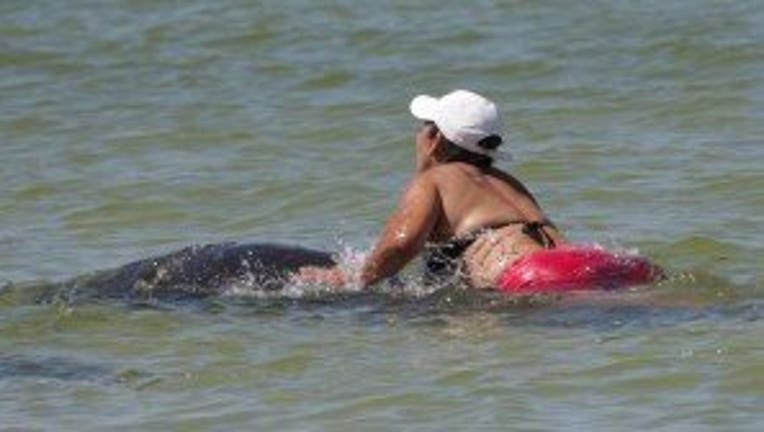 A St. Petersburg, Fla., woman was arrested on a misdemeanor warrant Saturday after being photographed two months ago riding a manatee.

Florida's Manatee Sanctuary Act protects the endangered sea mammal and says in part, "It is unlawful for any person at any time, by any means, or in any manner intentionally or negligently to annoy, molest, harass, or disturb or attempt to molest, harass, or disturb any manatee."

Ana Gloria Garcia Gutierrez, 53, was taken into custody without incident at a Sears department store where she works, according to the Pinellas County Sheriff's Office.

For more on this LA Times story, click here.