Woman injured as fire rips through Seattle home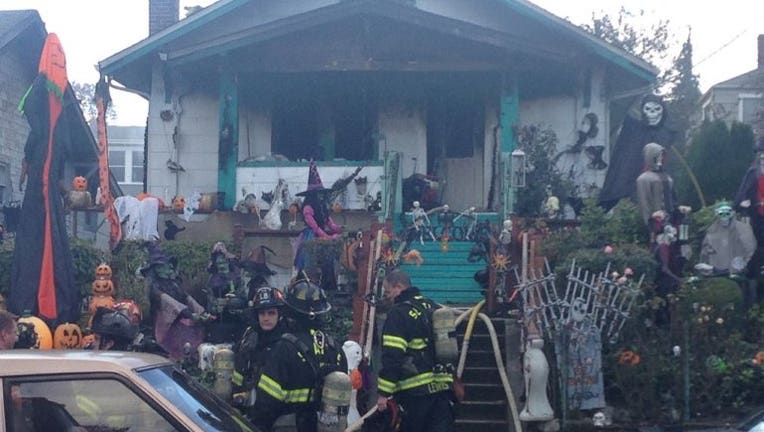 SEATTLE -- A woman was taken to the hospital after a house fire Tuesday in Seattle's Wallingford neighborhood.

Crews were called to the 4000 block of Latona Ave NE just before 1 p.m. Smoke could be seen miles away.

Two people inside the home at the time of the fire made it out. Seattle firefighters said the woman suffered only minor injuries.

One dog died in the fire and a second was missing, they said.

The home is a total loss on the inside. Fire investigators are looking into what may have caused the fire.

This is a developing story and will be updated.