Woman goes after armed carjackers: 'I'm trying to rip him out, not even thinking of the gun...'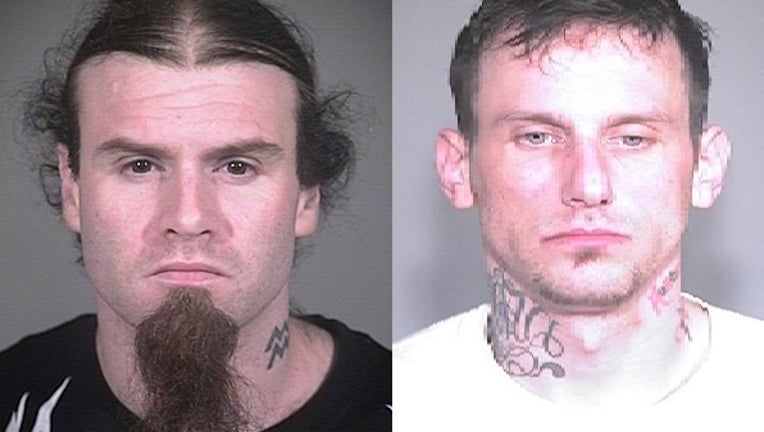 article


BREMERTON, Wash. -- A Bremerton woman couldn't believe what was happening when three men pulled a gun on her boyfriend and stole their car outside their apartment on Jan. 23.

"It was on Friday morning, around 6. My boyfriend goes out to start his car like he always does. He starts his, then starts mine," said Nichole Diaz-Lopez.

She says two of the men knocked on his window with a gun and said, "Get out of the car!"

Her boyfriend came into their apartment and that's when she went out and tried to stop the carjackers.

"The one guy who had the gun, he was in the driver's seat, couldn't put it in reverse because you had to lift a nozzle. So he gets out and runs behind the car, gets in the passenger seat. The guy that was in the passenger seat jumps over the metal console. I'm trying to rip him out, not even thinking of the gun, and they got away."




Nichole called 911. A State Patrol trooper spotted the car and gave chase. One suspect jumped and took off running but was caught.

The other two -- identified by Bremerton police as Daniel Lang, aka "Russian Dan", and Brent Weir, aka "Looney" -- are still on the loose and have $100,000 warrants for their arrest.

"These are very dangerous individuals, both convicted felons, both very violent, dangerous individuals. And they`ll do anything they have to avoid law enforcement," said Bremerton police Sgt. Kevin Crane.

He says they have connected the two suspect to a series of armed robberies.

"We need to get these guys off the street as soon as possible.  Every minute these guys are on the street, people are in danger," said Crane.

Nichole knows things could have ended badly so they are being extra cautious.

"It definitely opened my eyes and makes me more aware of my surroundings," she said.

If you know where Bremerton police can find Daniel Lang or Brent Weir, call 911 or Crime Stoppers anonymously at 1-800-222-tips. There is a reward of up to $1,000 for information leading to their arrest, but you must call Crime Stoppers to be eligible for the cash.