Woman found slain after husband calls TV station to say he killed her


TACOMA -- A Tacoma woman was found slain in a motel room early Thursday, and her husband was arrested in the case after he made a bizarre call to a Seattle TV station.

The suspect, Tony Barrett, called local ABC-TV station KOMO Wednesday evening and told them that he had killed his wife, Pierce County sheriff's spokesman Ed Troyer said. The husband asked the station to post on its Facebook page that he had killed his wife. The station then alerted police.

When police attempted to located Barrett shortly before 3 a.m. Thursday, he led them on a high-speed chase that ended in Gig Harbor. Barrett then tried to attack the deputies who used a K-9 unit in their defense, Troyer said. Barrett was then taken into custody.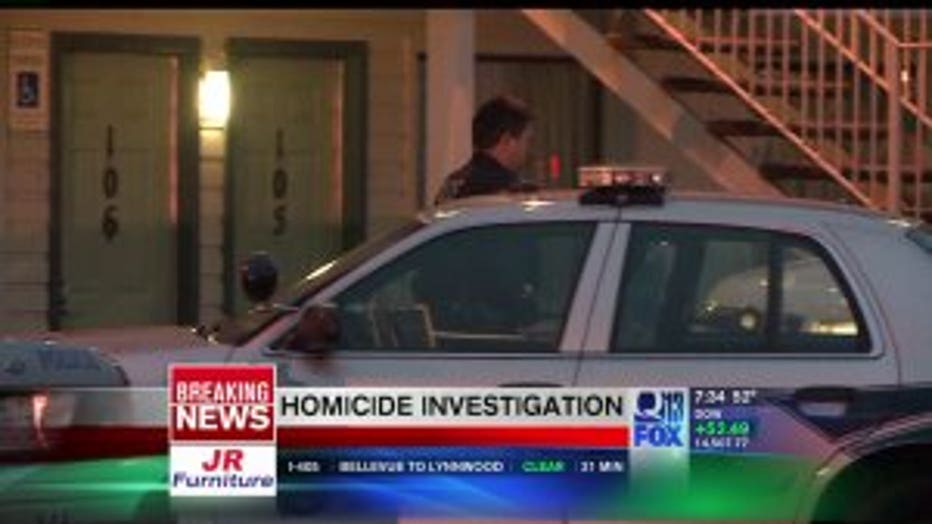 Officers located the car of Barrett's wife, Sara, where she worked in Dupont, but they did not find her. They did find blood in the car, but did not say whose blood it was. About 6:40 a.m., police discovered the woman's body at a Motel 6 in Tacoma.

Police said the couple is estranged and have three children.