Woman facing possible charges after allegedly plowing through home killing family member, injuring others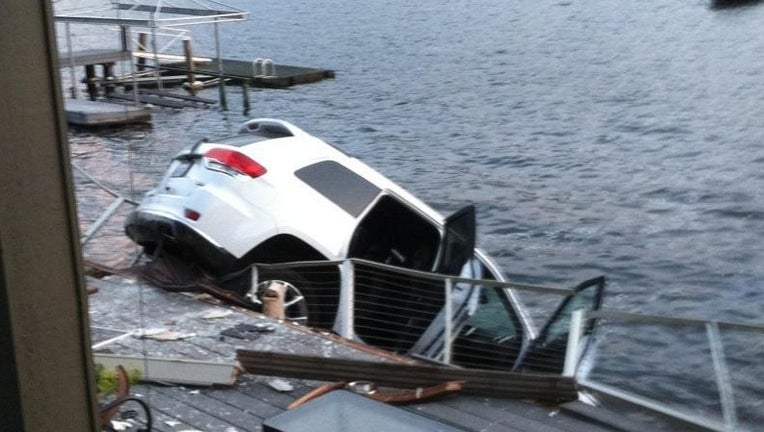 article
SAMMAMISH - She plowed into her home killing one, and injuring two other family members. Authorities say the 68 year-old Sammamish woman's grandson was in the car when it almost plunged into Lake Sammamish.

Luckily the 3 year-old boy was not hurt. But his parents are in critical condition at Harborview Medical as of Saturday night.

The driver's 70 year-old husband or partner who was inside the home was killed in Friday's crash. Now the Sammamish woman is in jail under investigation for one count of vehicular homicide and two counts of vehicular assault.

The shock hasn't worn off for neighbors still asking how it could have happened.

"They should immediately investigate the vehicle and see if there was some type of malfunction," said one neighbor.

The Jeep will be inspected for any mechanical problems but for now the driver is in jail under investigation. Detectives say there were signs of impairment and a toxicology report has been ordered.

The driver's daughter and son-in-law were also inside the home when they were hit.

Harborview Medical says the couple will most likely remain in critical condition for the next 24 hours.

I hope they pull through I hope they find what caused this accident in the first place," said one of their neighbors.

A man who witnessed the aftermath says the Sammamish woman was re parking the SUV when she lost control with her grandson inside. It plowed into the front of the house and possibly through the living room before it hit the deck then the dock.

"She had her grandson on her lap and was re-parking her car she put it into gear and she took off, it's a brand new Jeep it took of right through the house," neighbor Dr. Kevin Connolly said.

A woman who spoke with the driver right after the crash says the woman was in shock and didn't know why the Jeep accelerated.

Some believe it was a freak accident and they are hoping the driver will not be charged if the toxicology report returns clean.

The King County Sherriff's Office says detectives will reconstruct the accident scene to determine how fast the driver was going and why she plowed through her home without stopping.