Woman driving on I-5 hears gunfire, finds 6 bullet holes in car


FIFE -- Police need help tracking down a road rage suspect who they say nearly killed a woman not with his car -- but a gun. Now, the victim in the case is speaking out, hoping to warn other drivers.

Investigators say the suspect fired six shots at 20-year-old Kaitlyn Young's car while she was driving Sunday on Interstate 5.

"I ducked down while I was driving and I had swerved all the way over to the right lane without using my blinkers or anything I was just in complete shock," Young said. "The shot was so close to my head if that would have hit my head I would have been dead right there."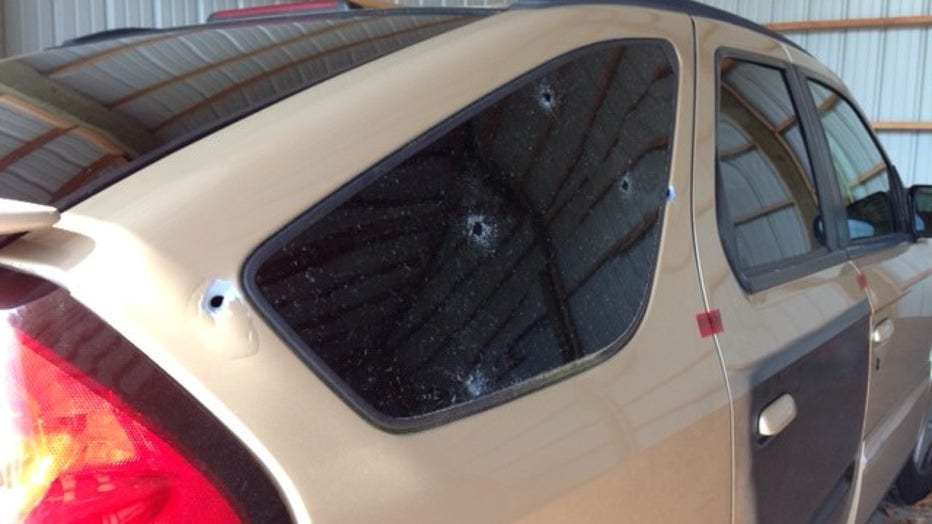 The Golden Aztek had six bullets shot into it Sunday while driving on I-5.


Young said she was traveling northbound on I-5 between Port of Tacoma Road and 54th Avenue East near Fife when she heard at least four gunshots.

She pulled over near Renton and called police. She found six bullet holes in the passenger side of her gold 2003 Pontiac Chevy Aztek.

"Every time I hear a rock or something hits my car I get all shaky," Young said. "I'm not going to drive on I-5 for a little while, and if I do I'm going to stay in the slow lane."

Anyone who may have witnessed the shooting or been around the interstate at the time of the incident should call the Fife Police Department's Investigations Unit at 253-896-8287.