Woman carried from Maple Valley fire later dies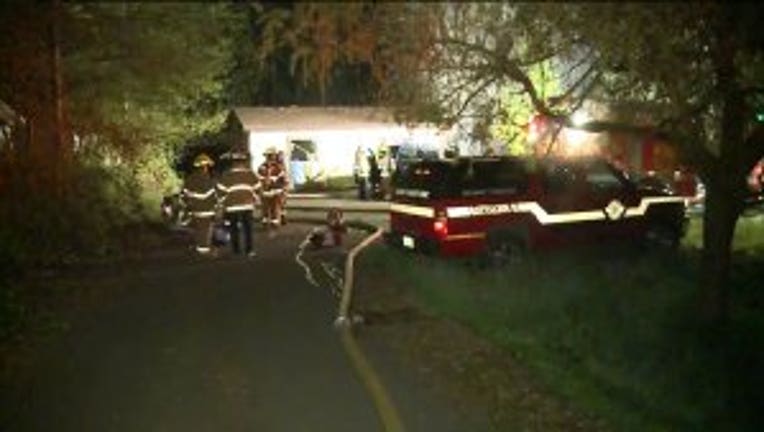 MAPLE VALLEY - An elderly woman died after being injured in an early morning house fire in Maple Valley.

Firefighters got a call just before 4 a.m. of a home on fire in the 18000 block of 196th Ave. SE.

When they arrived, they were told that a woman was still inside. Firefighters rescued the woman, but she wasn't breathing and was  in cardiac arrest. They were able to revive her, and she was taken to an area hospital. She later died, however.

The woman's husband said he got up to investigate after he heard a noise, and that's when he discovered the fire.

He jumped out of the bedroom window, and assumed his wife was behind him, but for some reason she was not able to get out of the house.

The man honked the horn of his truck to wake up his neighbors, who called 911.

As a precaution, the man has been taken to the hospital as well.

Investigators are on scene looking into the cause of the fire.