Woman allegedly stabs Walmart employee with scissors for disliking her 'vibe'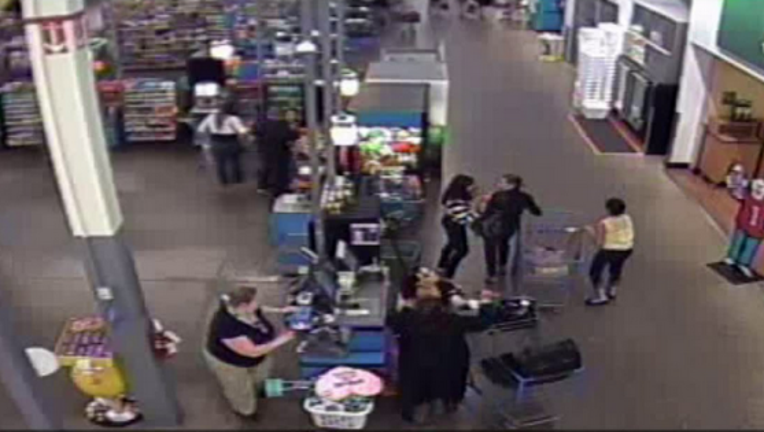 SEATTLE -- A disgruntled 60-year-old woman could face felony assault charges for allegedly stabbing a Walmart employee who tried to help her at a self-service check out machine.

Around 11 p.m. May 2, Wal-Mart employees spotted the woman in the self-checkout line having trouble with the machine, Mount Vernon Police documents show. An employee went to assist her, and found that her credit card was declined by the machine.

When the female employee tried to explain this to the suspect, police said, the woman grew upset and made many bizarre statements "accusing the mafia of kidnapping her grandchild." The suspect then said she didn't like the employee's "vibe," grabbed a pair of scissors and stabbed the employee in the left arm, documents show.

Other employees and customers who witnessed the alleged stabbing stepped forward and tackled the suspect and wrestled the scissors away. Employees restrained the woman, who remained combative and kicked and grabbed multiple employees, until police arrived, documents show.

The woman was arrested and faces charges of first and second-degree assault, police said.

Police are currently reviewing security surveillance footage of the incident. Tune into Q13 FOX News at 4 and 5 to see surveillance footage of the incident.