Woman accuses Auburn cop of sexual assault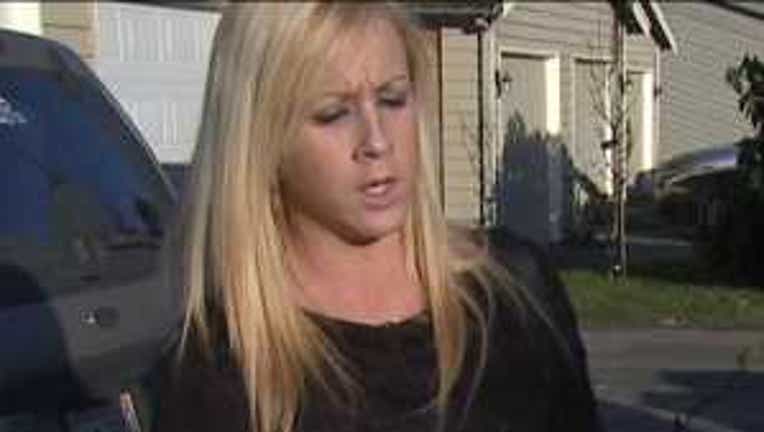 AUBURN -- A veteran Auburn police officer is off the job and under investigation for allegedly groping a woman during a traffic stop.

The alleged victim, Hannah Thompson, said in an interview Thursday night that the incident began at about 1:30 a.m. Saturday, Jan. 26, when she was pulling out of the parking lot of The Sports Page restaurant bar in Auburn.



"I had seen a cop and we kind of made eye contact and I just kind of got a weird feeling," Thompson said. "It was like a weird vibe."

As she drove two blocks to her home, Thompson said, he noticed the officer was following her but he never turned on his lights and didn't attempt to pull her over until she pulled into her driveway.

Thompson said she told the officer she was pregnant and only had one glass of wine. He gave her a field sobriety test anyway, she said, and then handcuffed her, put her in his squad car and groped her under the guise of a pat-down.

"He put it (his hand) directly down my shirt and, like, underneath the (bra) wire," she said. "He didn't grope each (breast) one, but he touched both. And then when he went down the pants, he started from the left side, probably had his hand up to his knuckles and then went from the front to the right side and then back from the right side and down to the front again … he never searched, I had a jacket on, he didn't search the pockets. He didn't search my jean pockets, and then I just started crying when he did that," Thompson said.

The officer then took off the handcuffs and let her go, she said.

She reported the incident to another police department and a criminal investigation is under way.

"Puyallup is doing the criminal investigation and then, as soon as they're done with that, they will present what they find to the King County prosecutor and we'll take it from there," Auburn police Cmdr. Mike Hirman said.

Thompson said she wants the officer punished so no other woman has to go through what she says she was forced to endure.

"Like the whole time, when he was, like, touching me and stuff, he had, like, this smirk on his face and a look in his eyes like he was comfortable with it, like he had done it before, like he knew he could get away with it," Thompson said.

"I don't think he should be allowed to be a police officer," she added. "I feel like, if he does this kind of stuff, who knows what else he could be involved in?"

The Puyallup Police Department's criminal investigation is expected to be finished by sometime next week, after which Auburn police will conduct its own internal investigation.

The officer is not being named because he is not currently charged with a crime.