WMW web viewer spots missing jail inmate on street
FUGITIVE CAPTURED August 15, 2013 -- The Lewis County Sheriff's Office says a Washington's Most Wanted web viewer who had seen missing inmate, Kevon Tracy, featured on catchwmw.com this week -- recognized Tracy walking down the street in downtown Chehalis -- and called in the tip that led Chehalis police right to him. Sheriff Steve Mansfield says, "This is an excellent example of the media working with us to make Lewis County a safer place to live. The citizen is also to be commended for paying attention and doing the right thing".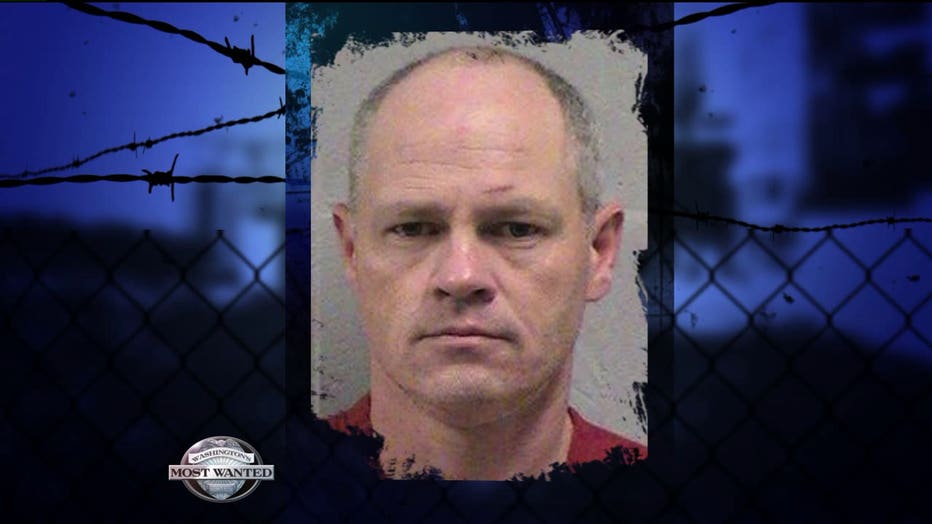 FUGITIVE WANTED IN LEWIS COUNTY August 13, 2013 --The Lewis County Sheriff's Office is searching for Kevon Tracy. He's from Chehalis and 41 years old. On Monday, deputies say Tracy was let out of prison on a one day furlough by the Lewis County Superior Court.  He was supposed to come back Monday night -- but never returned. He's serving pending prison time for Attempted Malicious Mischief, and has several pending domestic violence charges for Violation of a Protection Order. Lewis County Sheriff Mansfield said, "These situations create a drain on my resources, put deputies at risk, and create unnecessary fear for witnesses and victims involved.  We are doing everything we can to locate Mr. Tracy so the victim can rest assured knowing he is in prison, where he belongs". Mr. Tracy is described as a white male, 5'10", 175lbs, blue eyes, and grey/brown hair with receding hair line. Citizens are asked to call the Lewis County Sheriff's Office at (360) 748-9286 or Crime Stoppers at 1 800 748 6422 (to remain anonymous or want to earn a reward) if they know where Mr. Tracy is.