WMW viewers help lead to identity, arrest of home burglar who shows importance of security camera placement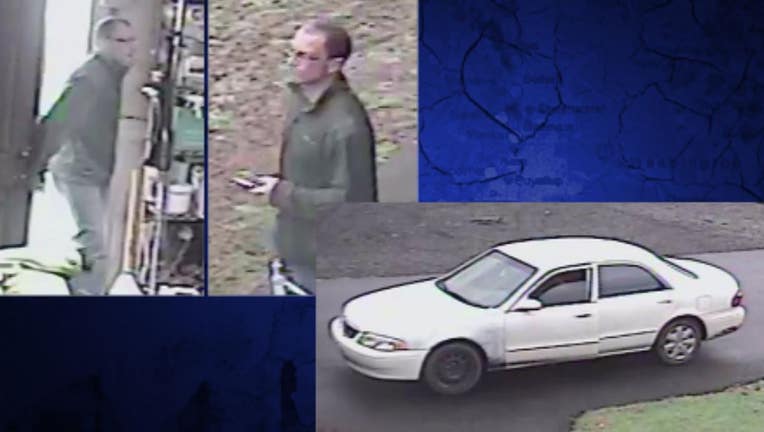 FUGITIVE CAPTURED January 14, 2016 -- The home burglary suspect identified after we showed you surveillance video of him breaking into a house in Arlington is in custody. Snohomish County detectives say Jimmy Mitchell was arrested on Thursday in Vancouver trying to flee the state. Officers pulled him over after getting a tip that he was driving erratically. He was booked into the Clark County Jail and is awaiting extradition back to Snohomish County. FUGITIVE WANTED IN ARLINGTON January 7, 2016-- After getting out of a white Mazda 626, a man knocks on the front door of an Arlington home. "He seemed nonchalant walking up to the door to see if I was home," Deena Iverson said Thursday. When no one answered, surveillance video captured the thief's struggle to break in through the side door. That didn't work, so he pried open the back door. "He went straight into the bedroom here," Iverson said. A thief took off with a tote full of stolen goods belonging to Iverson's family. "It was strange that he did take my husband's Social Security card from his tin box," Iverson said.
The crook also stole her husband's watch. But what hurts the most is all the stolen family heirlooms. "He had gotten my late husband's wedding set that was for my kids as well," Iverson said. Those memories may be gone but Iverson's investment on surveillance cameras are now paying off for cops trying to catch the heartless thief. "The more cameras the better," detective Glenn DeWitt with Snohomish County Sheriff's Office said. It's important to have surveillance cameras but where you place them is as important as having them. DeWitt says the biggest mistake many people make is installing cameras too high up. "If they put them too high, the problem is we are looking down at someone's head," DeWitt said. The goal is to capture the face -- you also need cameras on the outside of every door, front and back. And don't forget the inside of your house and garage. "It's important to have a camera inside your houses as someone enters so you have a good shot of their face," DeWitt said. In Iverson's case, the thief is captured again rummaging through their garage, another angle that could help this case. "I want him caught," Iverson said. If you have any information about this case, call an anonymous tip into: CRIME STOPPERS: 1-800-222-TIPS You must call the Crime Stoppers hotline with your tip to be eligible to receive a cash reward for information leading to a fugitive's arrest. CLICK HERE for information on how to TEXT A TIP to Crime Stoppers.