WMW viewer tips lead to identity, arrest of felony fraud suspect seen using fake ID to cash bogus check at Wapato store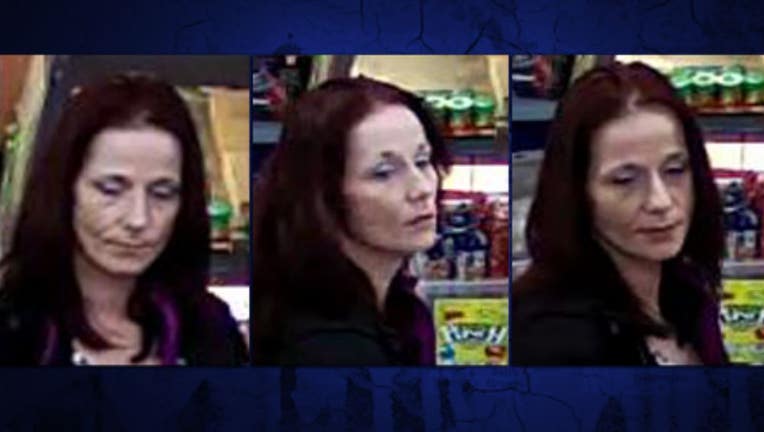 article


CAPTURE UPDATE:
Wapato Police say numerous WMW viewer tips helped detectives identify the fraud suspect as Norma Culbertson.

She appeared in court on February 8th, 2016 and was charged and booked into the Yakima County Jail for two counts of Felony Forgery

She is WMW Capture #731.




FUGITIVE WANTED IN WAPATO March 6, 2015  --
Surveillance video doesn't get any better looking than the camera system a 'mom and pop' store in Wapato has set up.

The woman you can see in the video needs to be identified for detectives.

She's accused of cashing a fake check that was supposedly from the Washington state Department of Social and Health Services.

Right from the start the clerk was suspicious. You see him really checking it out and asking her a bunch of questions, then he asks for identification -- but guess what -- she's prepared with a fake Washington state driver's license detectives say was well-made and had her face on it. The clerk even takes photo copies of both the driver's license and bad check, but ends up cashing it for her.

Detectives think the way she stayed so cool and calm through it all helped convince the clerk. Once she knows she's in the clear, she does some quick grocery shopping including some deli food you see her pick out, some pop and snacks and a carton of Marlboro Red cigarettes.

I doubt she knew how good of quality the store's camera system is though, because just look at the crystal clear shot of her face we have to show you!

Someone knows who she is and detectives are sure she'll strike again as long as she stays a mystery.

So, if you recognize her, call an anonymous tip into:
CRIME STOPPERS: 1-800-222-TIPS

You must call the Crime Stoppers hotline with your tip to be eligible to receive a cash reward for information leading to a fugitive's arrest.

CLICK HERE for information on how to TEXT A TIP to Crime Stoppers.