WMW viewer tips lead to California capture of convicted child predator who was wanted in Snohomish County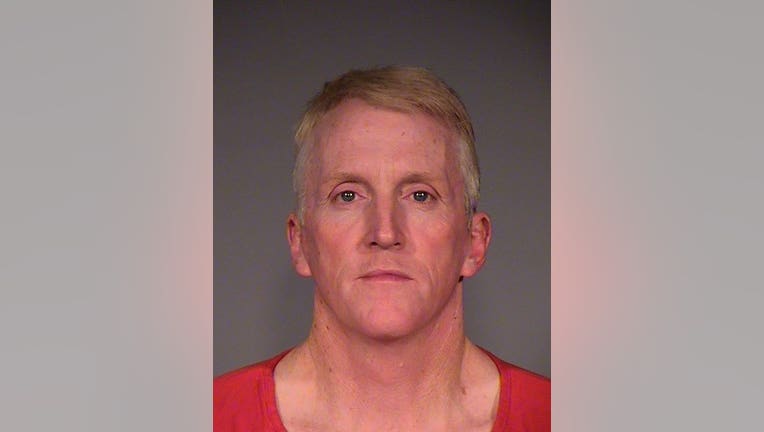 EVERETT -- Snohomish County Prosecutors in the Special Assault Unit have charged Michael Ikerd with Failure to Register as a Sex Offender. His arraignment is scheduled for March 1st at 3pm.

CAPTURE UPDATE January 12, 2017 --
Snohomish County detectives say Washington's Most Wanted viewer tips led U.S. Marshals to convicted child predator, Michael Ikerd, in Perris, California.

Michael Ikerd is WMW Capture #851

FUGITIVE WANTED IN SNOHOMISH COUNTY December 22, 2016 --
The Snohomish County Violent Offender Task Force is asking for the publics help to find sex offender Michael Eugene Ikerd. The 48-yea r-old was convicted in 2003 of Child Molestation 1st Degree.  The 6-year-old girl reported to police that he held her down in bed during the assault. Officers found bruises on her thighs consistent with being held tightly.

Ikerd is on parole and on supervision by the Department of Corrections for life. He is wanted for violating that parole. A warrant for his arrest was issued on 11/28/16. Ikerd's vehicle is a 2008 black Suburban with WA license plate AWK6478. He was hauling a large Adirondack travel trailer that he was planning to find a place to set it up to live in but he may have ditched it somewhere between King and Snohomish counties. It is around 30 feet long. Ikerd is 6'0" 175 lbs with blond hair and blue eyes.

If you know where the task force can find him, submit the info to Crime Stoppers via the P3 Tips App on your phone or call the hot line at 1-800-222-TIPS. You can also submit it at www.p3tips.com. There is a cash reward of up to $1,000 for information that leads to his arrest.