WMW viewer tips lead to arrest of burglar caught on camera creeping around home -- before breaking in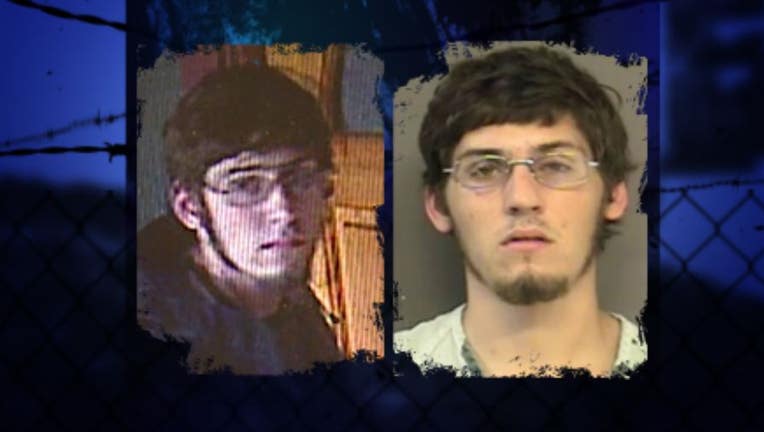 FUGITIVE CAPTURED October 25, 2014 -- Everett police say Washington's Most Wanted viewer tips led the arrest of Brandon Fore on Saturday. FUGITIVE WANTED IN EVERETT October 24, 2014  -- Halloween is just a week away but it's not too early to watch out for creepers trying to get into your home. Take a look at this surveillance video that Everett police say shows a home burglar they were able to quickly identify because the image is so clear. His name is Brandon Fore. Fore is no stranger to cops, and now he's wanted for breaking into the house and ripping off the owner.
"So Fore is here at the door, what he will do is he will knock a couple of times and he'll end up peering through the door to see if anybody's inside," said Ofc. Aaron Snell. "He also turns around and looks to make sure none of the neighbors are paying attention to him. He does check the sides to see if maybe there's any hidden keys, and he'll peer inside to check and see if there's any movement in the house. And then ultimately he'll turn and he'll leave and he'll walk around the house to the back where he'll access the residence. Once a house is burglarized he takes it to the pawn shop. in this case, he actually used his own name to pawn the items that were stolen from this house." He took his time breaking into their house and was very methodical about it, so it's likely not his first, and likely won't be his last burglary -- unless he's busted. So if you know where Everett detectives can find wanted home burglar, Brandon Fore, call an anonymous tip into: CRIME STOPPERS: 1-800-222-TIPS You must call the Crime Stoppers hotline with your tip to be eligible to receive a cash reward for information leading to a fugitive's arrest. Click here for information on how to text a tip to Crime Stoppers.