WMW viewer tip leads to accused ATM Attacker, Aaron Devitt
FUGITIVE CAPTURED MAY 17, 2013 -- Bremerton police say it was a WMW viewer tip that helped identify the suspect accused of going berserk on a cash machine -- with a brick -- as Aaron Devitt. He was taken into custody Thursday night.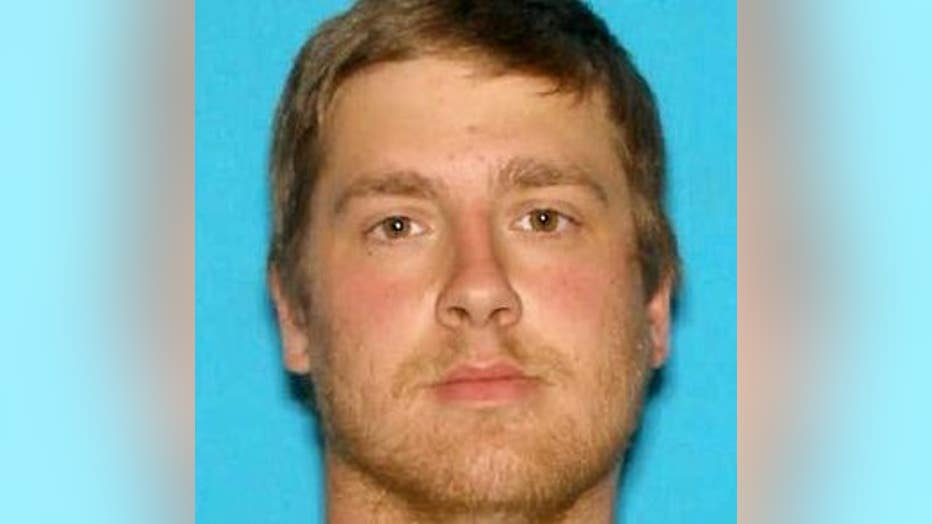 FUGITIVE WANTED IN BREMERTON April 26, 2013 -- Bremerton police say our next crook didn't hit the 'Sizzler' restaurant for steak -- he wanted cash -- and from there, things turned really crazy as he tried smashing his way into an ATM. Watch the video as Bremerton police Chief Steve Strachan takes us through what happened, step-by-step. "This is a strange case. It started at about 4 in the morning, when this man that you see on the video and in some of these photos, went to a restaurant. He broke in and took the cash drawer. Then, a short time later as officers were there, they find that he had apparently taken that cash drawer and dumped it in front of an ATM, and did about $20,000 worth of damage with a brick to this ATM, trying to get in, and of course, you can drive a forklift into an ATM and it's not going to give you any money. He didn't get a cent. The ATM machine got a little bit of revenge on him though, because he was located by a witness who said he had blood on his hands and arms when he saw him a short time later.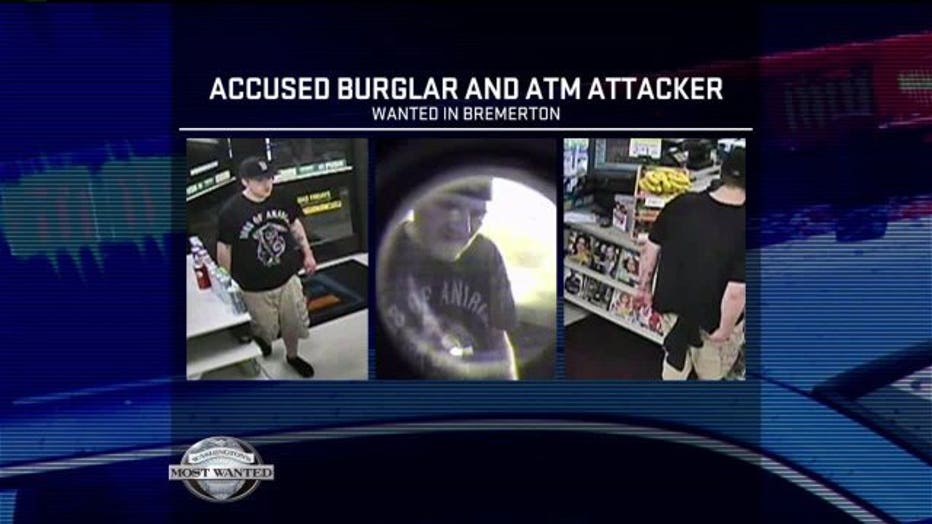 Here are the three best looks at this guy to help recognize him. He's wearing a Boston Red Sox hat and a shirt that says 'Sons of Anarchy' on it, from the television show about a violent biker's club. Detectives say he was tattoos that you can see on his left arm This guy simply goes crazy on that ATM machine. He did a good job  destroying it, even busting the camera eye, as you see it moving around until it goes black. "We'd like to get this guy in custody," says Chief Strachan. "Because he's starting to elevate some of these crimes, and the violence and desperation he's showing is a little bit alarming, so we'd like to get him in custody, and we'd really like the public's help." If you can tell Bremerton police who he is, call an anonymous tip into: CRIME STOPPERS: 1-800-222-TIPS You must call the Crime Stoppers hotline with your tip to be eligible to receive a cash reward for information leading to a fugitive's arrest. CLICK HERE for information on how to TEXT A TIP to Crime Stoppers