WMW fugitive accused of shooting girlfriend kills himself during police standoff in Auburn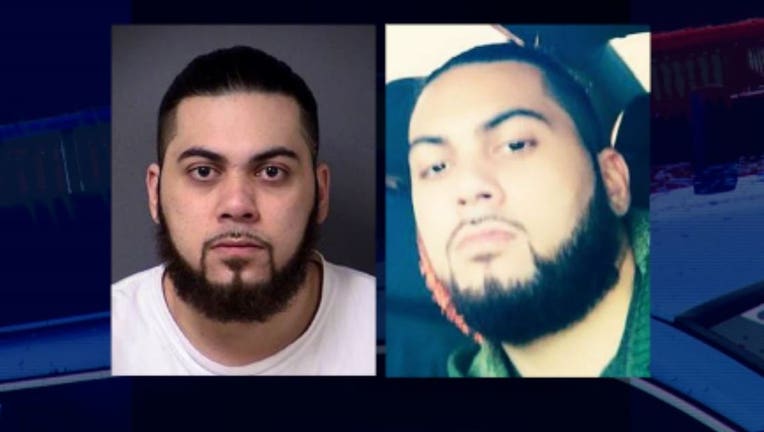 AUBURN -- January 5, 2018

A Washington's Most Wanted fugitive who was seen on surveillance camera last year shooting a woman inside a bar in Kent fatally shot himself Thursday night during a police standoff.

Kent Police developed information that Joseph Anthony Lasseson was staying at a family member's home in Auburn. Valley SWAT, Auburn Police and Kent PD Detectives surrounded the home.  Detectives say Lasseson took his own life as officers entered the residence.

Kent police had been looking for him since November 18, 2017. Detectives say Joseph and the victim, were drinking together at the Gator Sports Bar. Surveillance video caught the incident on camera. Lasseson is wearing a white T-shirt, reached for a gun, holds it to the woman's neck then stomach and then fires a shot, knocking her off the chair.  He tried to give aid to her but fled in a Nissan Altima with two other women before police or medics could arrive. She was seriously wounded but survived.




"We're a family like every other family in America, we're normal, we joke around, we have moments when were angry with each other," said Rodney Chaplin, father of the 23-year-old woman who was shot by Lasseson

A normal family who says they never imagined domestic violence would be a part of their lives.

"That type of domestic violence shouldn't be happening, it blows my mind that it could happen to my sister, in a crowded bar in the middle of the day," said Leigh Chaplin, the brother of the 23-year-old woman.

"He is a violent offender. He has a big history of assault, order violations, and domestic violence incidents. This guy is a bad guy," said detective Melanie Robinson with Kent Police.

 

The woman's family say she and Lasseson have a two-year-old son together and have been in a relationship on and off for a few years.

"It's been a constant domestic battle between the both of them back and forth," said Chaplin.

The family says the 23-year-old was recently dealing with some personal struggles but going back to school and getting her life on track.

Her father says his message to other families would be to say something if you suspect domestic violence.

"When you don't talk about it, when there's no communication shared, you're blinded when these things happen," said Chaplin.

Lasseson's criminal history includes 4 felony convictions. Two are for domestic violence order violations, one for witness tampering and one for possession of stolen property in the first degree.

He has 13 gross misdemeanor convictions, three of which are for assault, three for domestic violence court order violation and harassment.

Prosecutor's charged Lasseson with assault in the first degree, felony violation of a no contact order, and unlawful possession of a firearm.