With deadline nearing, DACA recipients urge Congress to pass measure to protect their status in U.S.
SEATTLE – The countdown is on.  If Congress and the president don't agree to a budget deal by Friday, the federal government will partially shut down.

President Donald Trump is warning it could happen despite Republicans controlling both Congress and the White House.

"It could happen. The Democrats are really looking at something that is very dangerous for our country," Trump said.

So what does that mean for you?

If the government shuts down, national parks like Rainier and Olympic will be closed this weekend.  Passports and visas won't be processed.  Mortgage approvals could be delayed and a bunch of government employees could get furloughed.

The fate of 800,000 young immigrants is also still in limbo, after Trump set a March deadline for Congress to pass a measure approving the program.

Democrats want a resolution on the DACA (Deferred Action for Childhood Arrivals) program before the end of the year, while top Republicans say it can wait until March.  If they come to an agreement on DACA, it could be the first time Congress has passed an immigration measure since the 1950s.




"I came here when I was 2 years old from Mexico.  I'm now 25 years old," said DACA recipient Monserrat Padilla.

In this emotional photo, you can see Monserrat Padilla with her mother stretching out to reach her.  Between them is the border fence between Mexico and the United States.  It's a visual representation of their immigration status.  Her mother is undocumented.  Monserrat is a DACA recipient, meaning in 2012 she applied for a temporary visa.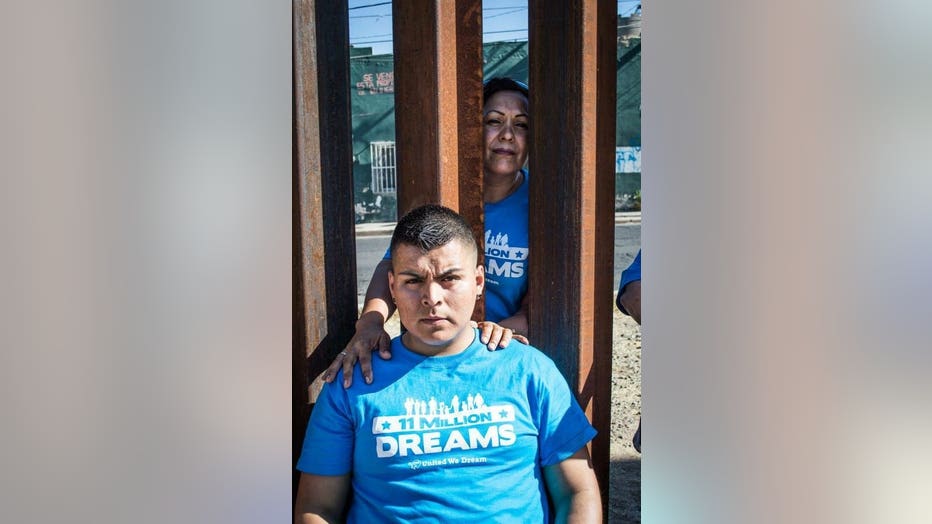 "It's something frightful to do," said Padilla.

She is one of 800,000 DACA recipients who are now organizing, rallying, and protesting against anti-immigrant rhetoric.  The fear is the information they willingly gave the government for their DACA applications will now be used against them, if the program is shut down in March and immigration agents start picking them up.

"It doesn't allow us to trust on a process or a protocol that at any moment can be taken to a whole new route," said Padilla.

But by Saturday, Congress could reach a resolution on DACA.  The first time since the 1950s, lawmakers could act on immigration reform.  But Senate Majority Leader Mitch McConnell doesn't think it is in the cards right now.

"There's no emergency. The president has given us to March. I don't think the Democrats would be smart to say they want to shut down the government; a non-emergency. We can address anytime between now and March."

Congressman Dave Reichert, R-Wash., says this isn't a partisan issue.  He signed a letter urging a resolution by end of year in a letter to House Speaker Paul Ryan along with other lawmakers.  Reichert released a statement saying, in part, "This issue transcends politics.  It is about these kids and the certainty they need to hope and dream for a brighter future."

Padilla hopes that doesn't come with increased enforcement of other immigrants.

"Both Republicans and Democrats are able to come to a bipartisan solution that doesn't use immigrant youth as a bargaining chip to increase enforcement," said Padilla.

She hopes full immigration reform beyond DACA is in the works.

"My safety is only as secure as my mother's safety or my father's safety," said Padilla.

Immigrant rights groups are calling this a week of action.  Volunteers are at phone banks urging people to call their lawmakers for immigration reform.  The next phone bank is being held by the Washington Dream Coalition on Thursday at 14675 Interurban Ave. South, Suite 303, in Tukwila.