Winter Storm Warning for Cascades, showers in lowlands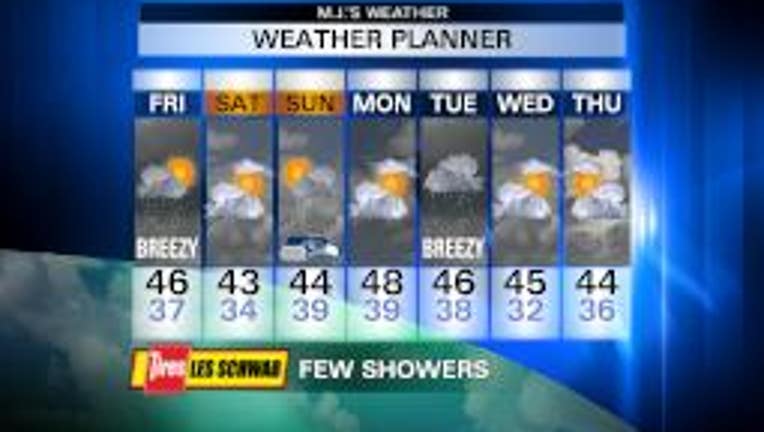 Snow is dumping in the Cascades today.  There is a WINTER STORM WARNING until 4 p.m. for 1-2 feet more snow, on top of the 1-2 feet that fell in the last 24 hours.  The lowlands are showery & breezy, with highs near normal - mid 40s.  A Puget Sound Convergence Zone could set up this afternoon for a little extra rain in King & Snohomish County, and a little extra snow between Stevens & Snoqualmie Passes. Tomorrow looks like a breather -- partly sunny with perhaps a sprinkle.  Sunday could feature a few showers.  It'll be colder over the weekend, with highs in the low 40s.  Bundle up for the Seahawks game (GO HAWKS!).  Monday looks dry, with another wet & breezy system coming on Tuesday.  Today is Pearl Harbor Day.  Take a moment to remember the sacrifices of our military people.

Viewer photo of the day . . .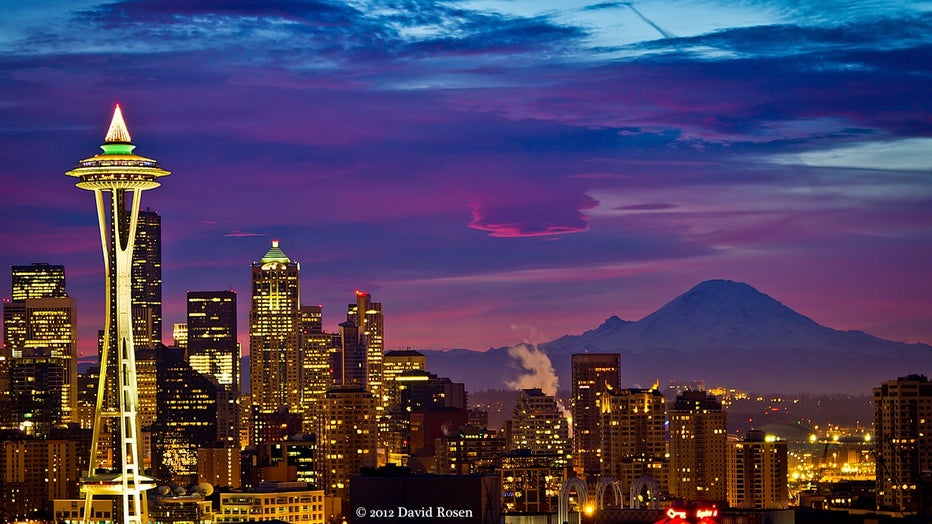 The Space Needle dressed for the holidays with Seattle & Mt. Rainier at sunset. From David Rosen, SlickPix Photography.