Winter shelters get cold reception in Lake City neighborhood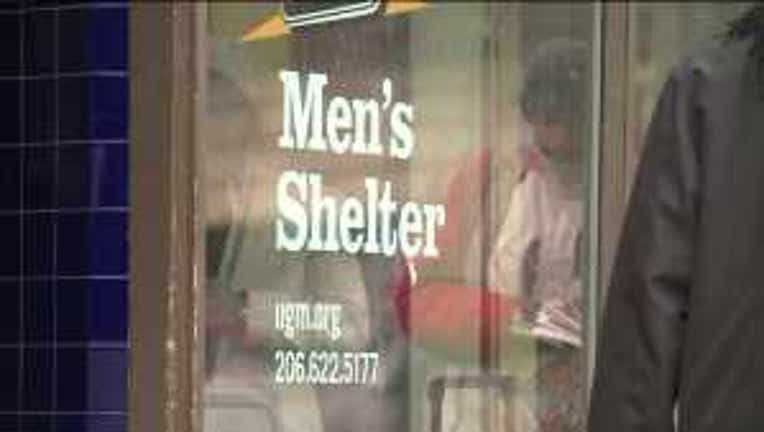 article
SEATTLE -- With temperatures dropping below freezing, the city of Seattle is opening up several cold weather shelters. But some people in Lake City were shocked to find out some of those shelters will be in their area.

The previous cold weather shelter was operated out of an old fire station for four months last year. Neighbors and businesses say it caused a lot of problem with added shoplifting and burglaries.

But crime stats for the area, compared last year to previous years, were actually down.

Yet, people there say that doesn't mean there weren't a lot of problems and they`re worried about that will happen this winter.



"It's freezing out and we're trying to get people off the streets," said Terry Pallas of Seattle's Union Gospel Mission.

But the plan to open winter shelters at three churches around Lake City was getting a cold response.

"We are saturated, we are at our quota on what we can handle out here," said Suzy Smith of Lake City Travel.

She said last year's cold weather shelter at the old fire station was a disaster, bringing lots of problems, including aggressive panhandling and open drug use.

"You walk a block and pick up syringes, you pick up condoms, you pick up cigarette butts and beer cans and everything. I mean, it`s been a huge negative impact," said Smith.

Mike Duke, owner of Grocery Outlet, said he was getting complaints from customers and losing business because of the problems.

"There's high levels, sometimes, of criminal activity that comes with being homeless," Pallas said. "That's just an issue that is not just city-wide, but that is county-wide."

Still, Pallas said, the Lake City shelter are critical to keep people warm and help some, like Alex Perkins, get off of the streets and get a job.

"If it wasn't for Lake City, if it wasn't for the people who are there, I'd probably be out on the streets in my old (heroin) habit," Perkins said.

Those who oppose the shelters say they going to take their complaints to the mayor and City Council.