Winter blast cancels several flights at Seatac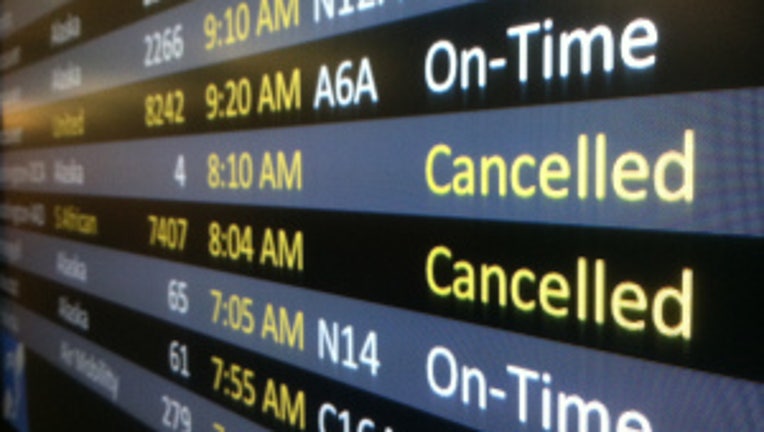 SEATTLE -- Heavy snowfall on the East Coast has grounded flights all over the country including several flights from Seatac airport where hundreds of people were stuck trying to rebook flights to get to their destinations.

This morning, flights to Boston, Atlanta, Newark, Washington D.C. and Philadelphia. About a dozen flights were impacted in Seattle.

Over 4,000 flights were cancelled across the country this morning. Hundreds of travelers in Seattle scrambled to book other flights for later in the day or Friday.

Dianna Duff was trying to fly to Philadelphia to see her elderly mother but snow forced her flight to be cancelled.

Duff said, "This is not good. But I didn't create the snow and neither did they."

Crystelle Hayes is hoping to visit New York for the first time but her morning flight to Newark was grounded.

"This is my first time actually going to New York and it is what it is. I'm just those types of people who are not going to freak out."

Some parts of the Eastern region received over a foot of snow. Parts of the South were covered in a sheet of ic

Anyone flying this week should contact their carrier to check on the status of their flights.