Windy, wild weather slams Western Washington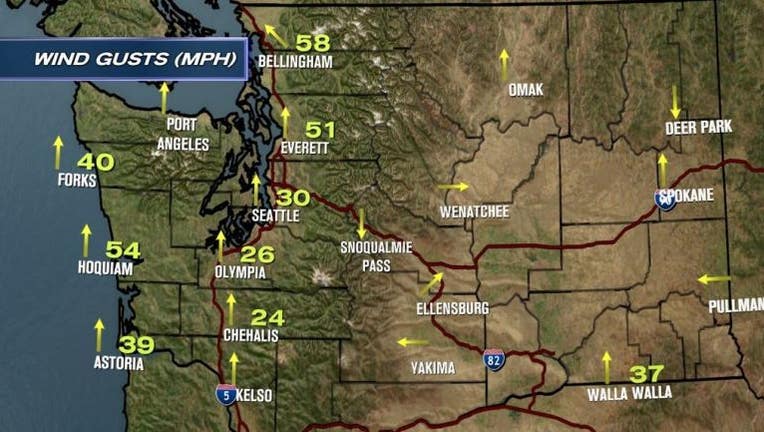 SEATTLE -- Thousands of people were without power, trees were down and some bridges were even closed across Western Washington Thursday morning as several rounds of stormy weather slammed the region.




Brownsville Highway in Kitsap County was closed Thursday morning because of water over the road. Downed trees also forced the closure of other roads in the county.

>>DOWNLOAD THE Q13 WEATHER APP HERE<<

"We're tracking some wind and rain still affecting lots of areas in Western Washington," said Q13 Meteorologist Tim Joyce.




Gusts topped the 60 mile per hour mark around 4am across parts of San Juan and Whatcom Counties.

In Federal Way one resident shared a photo of a limb that appeared to have pierce the ceiling of a home and was left sticking into the living area.

Downed trees and power lines closed roads in Snohomish County. The Public Utility District was working to restore power for the City of Marysville and other parts of Snohomish County.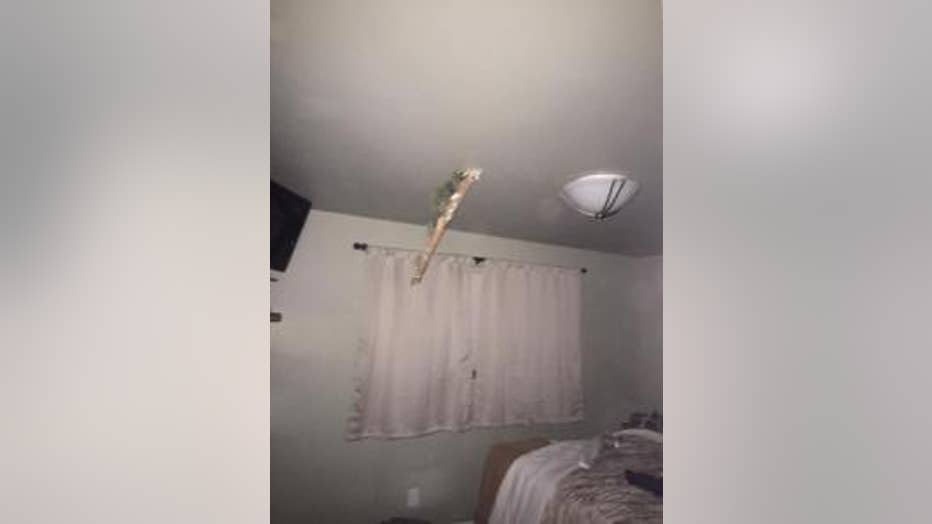 Tina Garcia:"Federal Way at 4 am. No one hurt. PSE already on it."


At 10 a.m., Puget Sound Energy estimated nearly 55,000  customers up and down the I-5 corridor were without power.

>>LIVE PSE OUTAGE MAP<<

Crews with Seattle City Light were also working to restore power in several locations. It reported that 5,600 customers were without power in the Capitol Hill, Montlake area.

Mason County PUD said most of the city of Shelton was without power.




"Winds will decrease this morning," said Joyce. "Showers and sunbreaks through the afternoon. A hooded jacket helps for the showers and the chill in the air-- the sunglasses will help for the random sunbreaks. I can't rule out an isolated t-storm, small hail or a rainbow."

>>LIVE SCHOOL CLOSURES AND DELAYS LIST<<

The Hood Canal Bridge was closed due to high winds.

WSDOT reported trees down on I-5 near Samish Way in Bellingham. In Silverdale trees were also down across Trigger Avenue to Highway 3 southbound. Trees had briefly blocked SR 410 at Traffic Avenue in Pierce County.

A 3-car crash on NB Interstate 5 at S 188th Street created a 10-mile backup. Federal Way to SeaTac was up to about a 100-minute commute.




The Sounder Northline Trains No. 1703 and No. 1705 out of Everett were being held due to trees across the tracks.

In Port Orchard Melissa Missy Gould said lines and trees down at Jackson Ave and Azalea had sparked a small fire.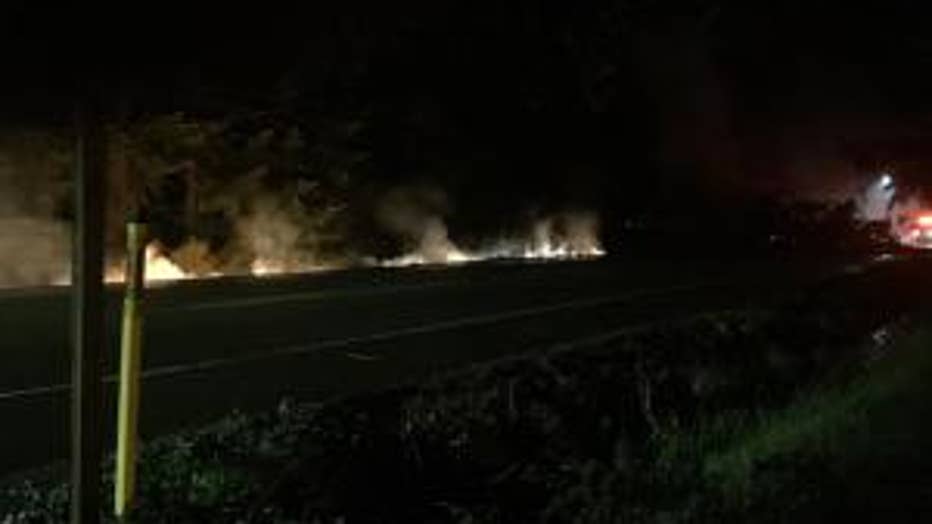 Port Orchard lines down spark fire. Photo: Melissa Missy Gould


"This wind in Mount Vernon is shaking my whole house," wrote MrsJennyK on Twitter.

Residents along the Washington and Oregon coasts experienced high winds Wednesday night that weather forecasters say have topped 70 mph in places.

The Federal Aviation Administration delayed flights for a time into the Seattle-Tacoma International Airport Wednesday evening due to the wind.

KPTV-TV reported a tree fell onto a pickup truck, killing a person, between Cannon Beach and Seaside on U.S. Highway 26 about five miles east of U.S. Highway 101.

The weather service also issued a coastal flood warning and high surf warnings for much of the Washington coast and inland waters.




" Definitely some kitchen sink weather today," said Meteorologist Tim Joyce.