Will you buy a piece of Twitter?


NEW YORK -- Twitter priced its initial public offering at $26 a share late Wednesday, a move that clears the way for the stock to start trading Thursday.

Twitter ended up pricing its IPO above the range of $23-$25 a share that the company set earlier this week -- which was already an increase from the initial $17-$20 range. The announcement came via -- what else? -- a company tweet.

The $26 IPO price values Twitter at $14.2 billion. The company intends to raise $1.8 billion by selling 70 million shares in the public offering.

But if you're a regular ol' investor looking to buy a piece of Twitter, don't get too excited about that IPO price.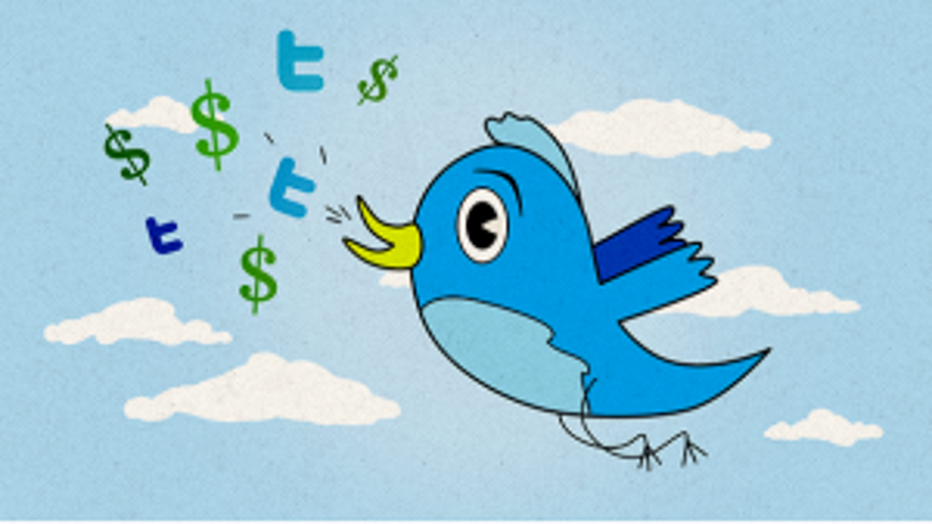 Illustration courtesy of Dominic V. Aratari/CNNMoney


The $26 rate is what the Twitter IPO's underwriters -- including lead banker Goldman Sachs -- will use when selling shares to their clients. Those customers are mostly large institutional investors, such as mutual funds and hedge funds. Shares will be released Wednesday night to those buyers, and the underwriters have the option to buy another 10.5 million shares from Twitter.

Regular investors will get their first shot at Twitter on Thursday morning, when the company will begin trading on the New York Stock Exchange under the ticker "TWTR." Twitter executives will ring the opening bell to mark the start of the trading day on the NYSE.

Although it's not clear just how high the stock will go on its first day, it's possible that shares will surge well above the offering price. So individual investors should be careful when looking to buy Twitter.

While the stock market opens at 9:30 a.m. ET, Twitter's shares likely won't start trading right away. It typically takes time -- sometimes an hour or more -- for newly listed shares to begin actively trading on the day of their public debut. But the hope is that Twitter's debut will be smoother than Facebook's was on the Nasdaq last year.

For more on this CNN story, click here.