Will weather records be broken today?


SEATTLE -- Our taste of summer continues for another day and a half. Yesterday soared into the 80-85 range for many NW cities. A few records fell. Forks and Hoquiam on the WA coast both hit 84. Seattle hit 82 at SeaTac, the record yesterday was 85 degrees.

TODAY more records will fall. The record for Seattle is 81 degrees and I'm forecasting 85. Portland could easily get into the upper 80s. A few spots in the Cascade foothills might actually get into the low 90s due to the warming east winds coming out of the Cascades. Cooler though along the Coast as temps return to the 65-75 range.

TONIGHT clouds will start to move into the coastal areas- but still mostly clear overnight inland on the I-5 corridor. Overnight lows will be around 50-55.

FRIDAY we cruise back towards reality. On-shore flow pushes in some more clouds, but I think the next round of showers holds off until after dinnertime. High temps in the upper 60s and low 70s look likely.

THE WEEKEND looks to be back to the on/off shower pattern and temperatures back to about 60 degrees. 62 is normal for this time of year.

NEXT WEEK also looks to have seasonal temperatures with some showers in the beginning of the week.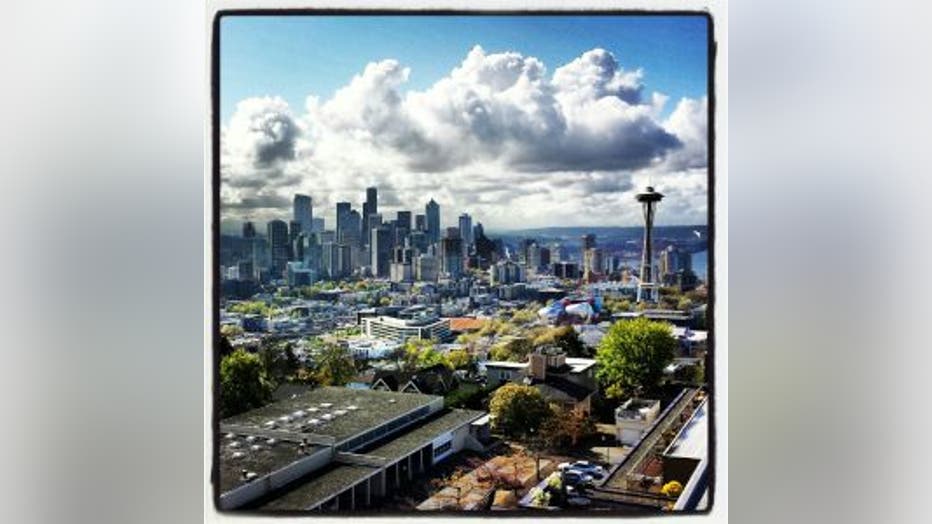 Seattle skyline from the north. Viewer photo from PJ in Tacoma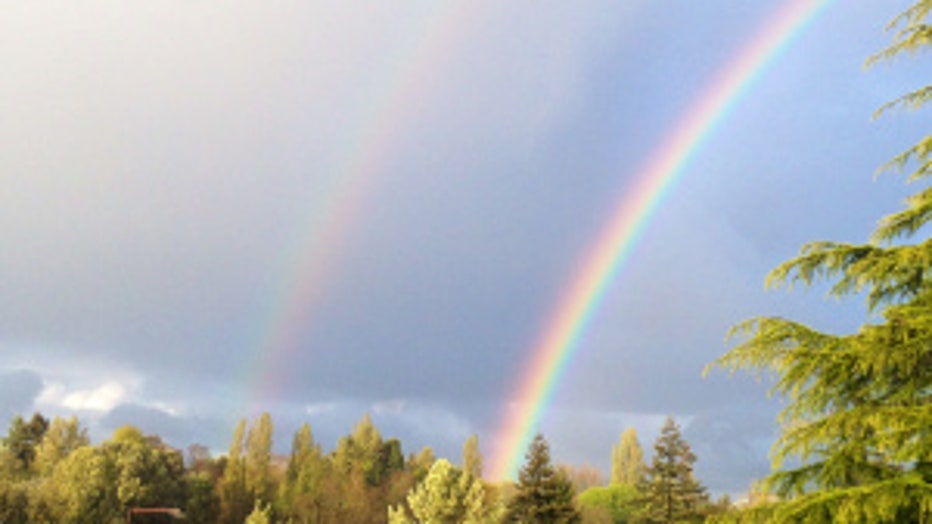 Double rainbow. Viewer photo from Ken at SeaTac