Will there be a marijuana district in Seattle?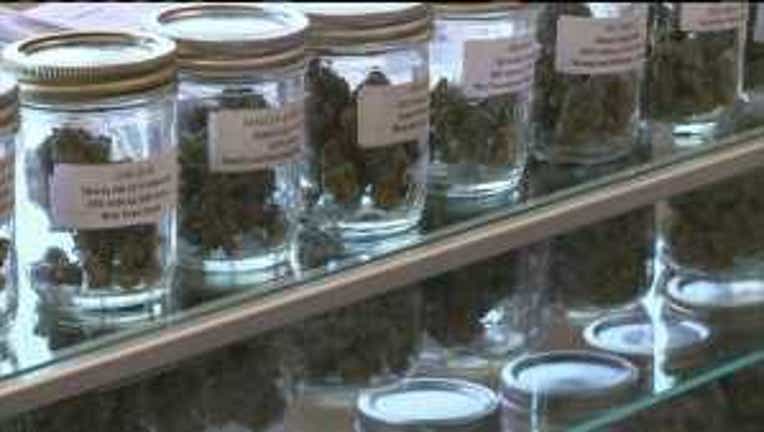 SEATTLE -- Seattle has a stadium district, and an international district. What about a marijuana district?

While the state comes up with rules for pot retailers, the city of Seattle has released a map showing very few locations for this budding business.

Property values could skyrocket along parts of Aurora Avenue, one of the few spots in Seattle where people might be able to open a retail marijuana store.



Marijuana activist Ben Livingston recently showed Q13 FOX News a map he created that reveals where he believes pot retail shops will be allowed to open in Seattle once the state crafts the new rules. And the pickings are slim.

"Access is unlikely to happen in urban areas, the vast majority of urban areas," Livingston said.

Now the city has released its own map, with yellow-colored areas showing very small pockets for pot retailers.

"It's sort of (like using) a hatchet, instead of using a scalpel," said Robert McVay of the Canna Law Group.

McVay is a lawyer who represents some potential pot retailers in Seattle. Most don't yet know about the restrictions, he said.

"They come in and we tell them and that's where you see the frustration level mounting," McVay said.

With such small pockets of space for marijuana business, there is the possibility that these areas could transform into pot districts. And those could be a target for crime.

That wasn't the goal of the law legalizing marijuana. But the law was also written to keep federal authorities from cracking down on the state. That means no pot shops can be within 1,000 feet of places where kids gather, such as schools, playgrounds, day care facilities, and even transit centers.

In a dense city like Seattle, that's hard to find.

"The zoning map makes sense for rural communities and smaller towns where you don't see the same amount of parks and day care centers and schools that you do in Seattle," McVay said.

Despite the restrictions, it's been standing-room-only at forums for potential pot entrepreneurs, and McVay said his clients will open for business where they can.

"They find like a pocket of two or three blocks and they're like, 'Fine I'll get a property right there.' So people are going to find a way around whatever rules are in place."

The Legislature could eventually loosen the restrictions for stores, but by law they can't do anything for two more years.