Will the sunshine last through the weekend?
SEATTLE -- Like yesterday, we'll have a mix of clouds and sun this afternoon and top out a bit above normal, around 60.

Tomorrow will be cloudier with a chance of showers to the north -- Whatcom & Skagit Counties, mainly, and perhaps the coast.

The weekend will be mostly sunny with highs in the mid or even  upper 60s!  Monday, some clouds roll in.

A few showers invade Tuesday and Wednesday with highs back to the upper 50s.

Viewer photos of the day . . .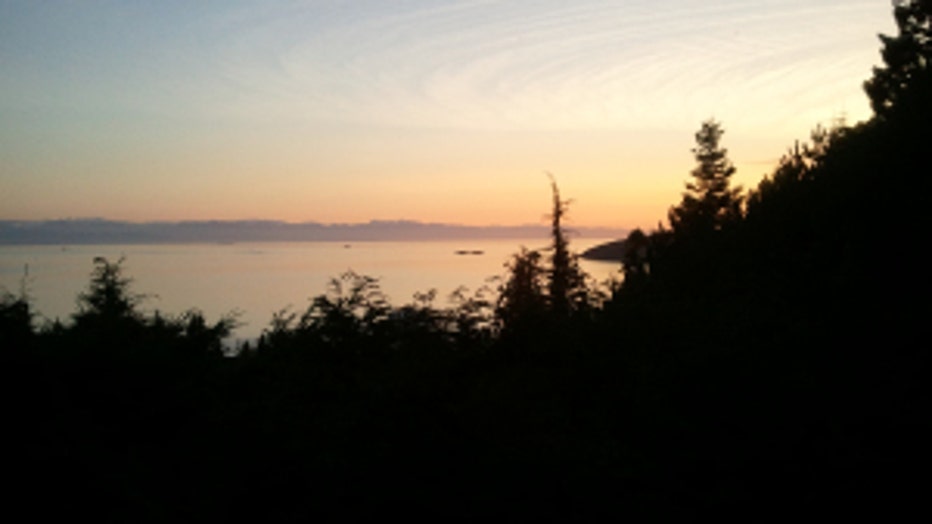 Pastel sunset. From Marilyn in Anacortes.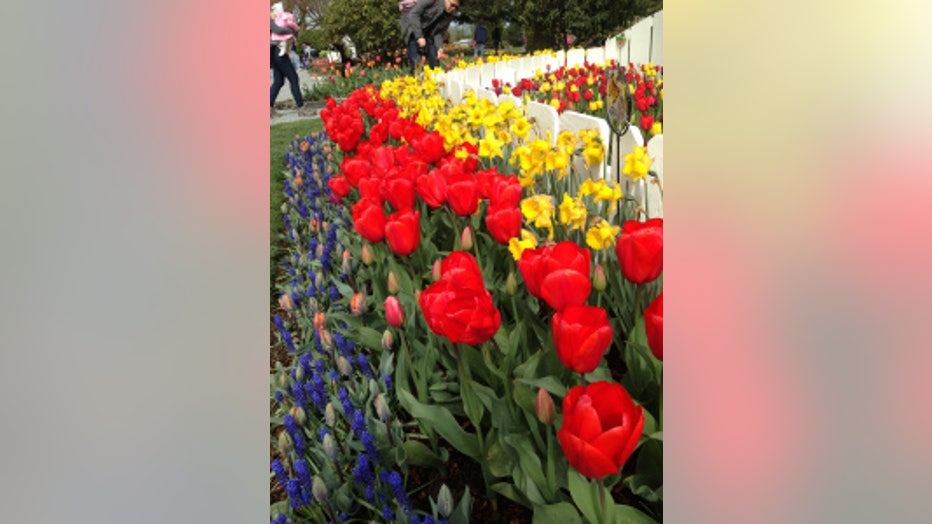 Roozengaarde at the Skagit Valley Tulip Festival. From Brien Blakely, who visited last weekend.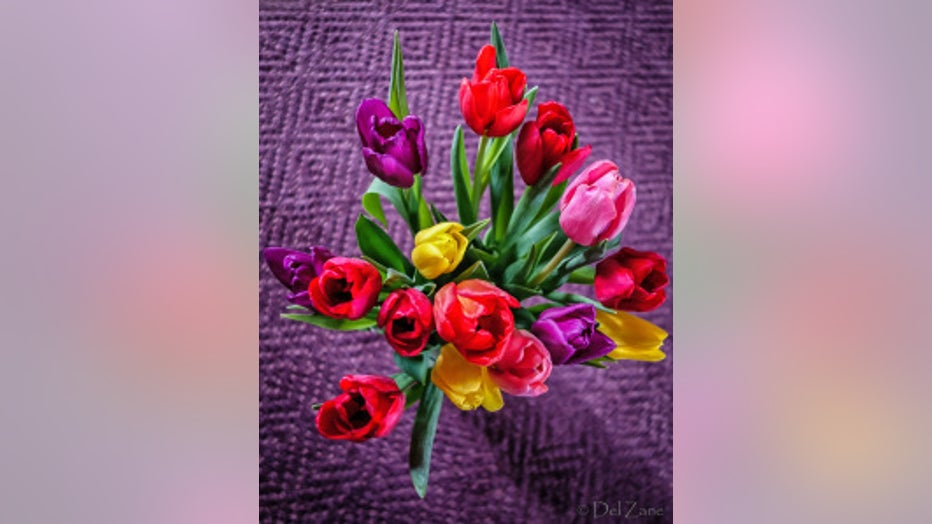 Bouquet of tulips. From Del in Anacortes.