Wildlife officers rescue bear stuck in storm drain


COLORADO SPRINGS, Colo. --  Wildlife officers rescued a bear stuck in a sewer drain in Colorado Springs last week. It wasn't immediately clear how the 250-pound black bear managed to get itself stuck in the drain, reported KMGH.

With no obvious exit available, officials with the Colorado Parks and Wildlife opened the manhole cover and hoped the bear would climb out.

Which it did -- about 6 minutes later.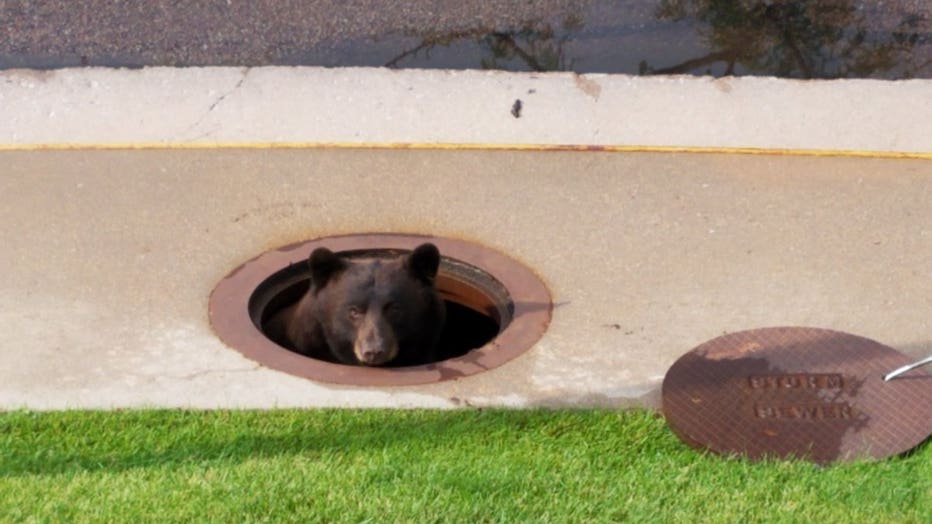 Officers said they hoped they could avoid handling the bear because that would result in the animal being tagged. Once a bear is tagged, it could be euthanized after the second encounter with humans.

This is the second bear sighting in Colorado in one day.