Wildfires bring hazy skies to Western Washington as temps return to 90s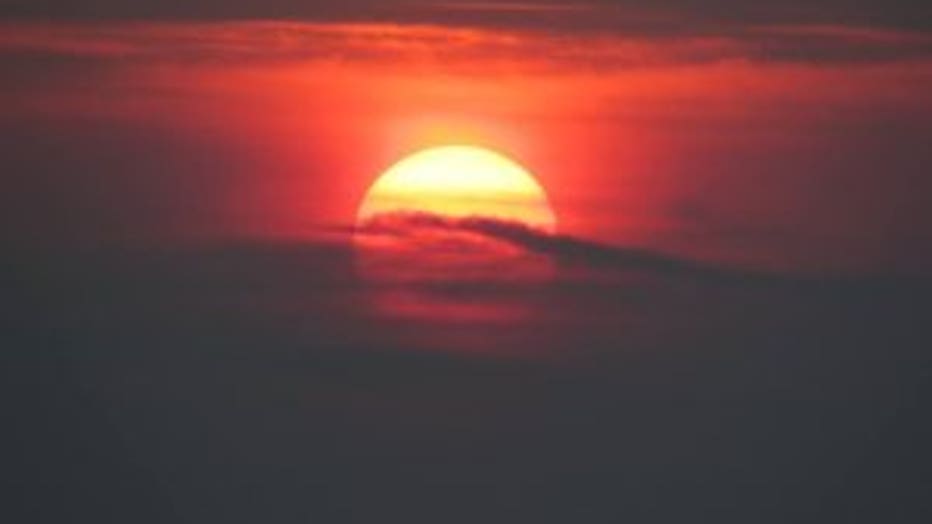 Sunrise over South Sound, A ugust 5th, 2018. Picture by Robert, Anderson Island, WA.


SEATTLE -- A strong ridge of high pressure is keeping us sunny and hot!

Tuesday through Thursday, Seattle will top out around 90 degrees or a little above. It'll be a very warm Thursday night for the Seahawks preseason home opener.

Along with the heat, we've got hazy skies due to fires in Eastern Washington and Oregon. The good news is that the air quality in Western Washington is still good -- see the green dots along I-5 on the attached map. Not so lucky in Eastern Washington where air quality is degrading.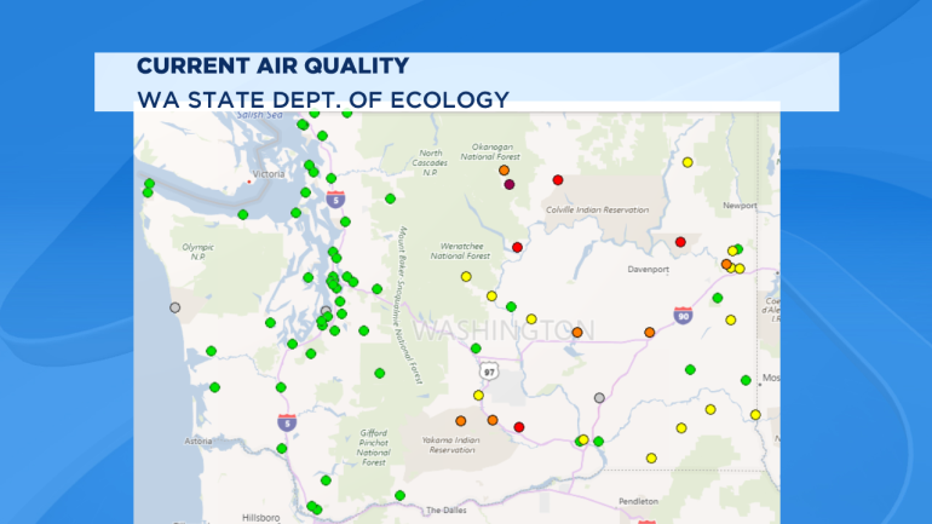 Green dots mean good air quality. Yellow dots mean moderate. Orange mean "Unhealthy for Sensitive Groups." Red mean "Unhealthy." Purple mean "Very Unhealthy."


Eastern Washington is also heating up into the dangerous zone. There is an Excessive Heat Watch for extreme heat tomorrow afternoon through Friday evening. Thursday will be the hottest day with places like the Tri Cities and Yakima topping out close to 110 degrees. I'm concerned about students at Washington State University and Eastern Washington University who start classes on Monday, August 20th. Many of them are headed to Pullman and Cheney/Spokane this week and the dorms are not air conditioned.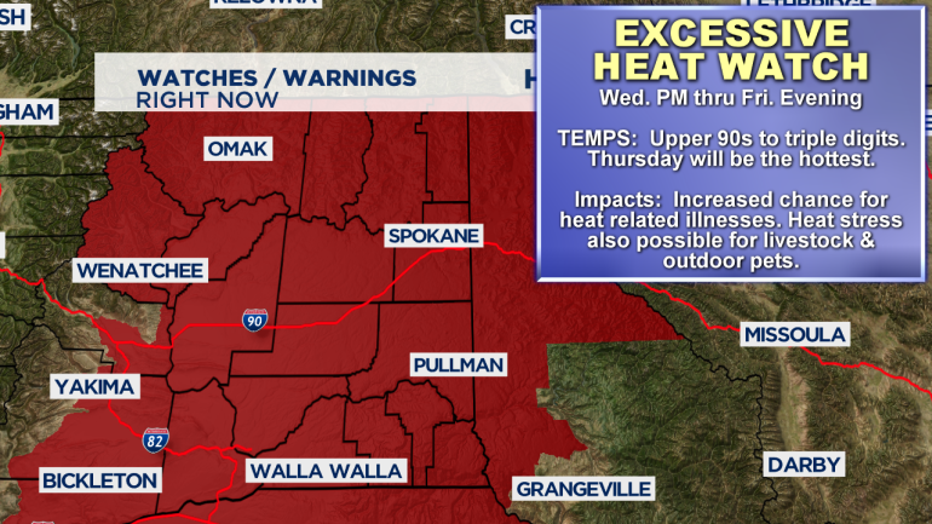 A strong marine push is expected on Friday. Clouds will invade, it'll be much cooler, with highs in the mid 70s Friday and Saturday, and there is even a chance of rain Friday afternoon and overnight into Saturday morning.

Clear skies return Sunday and will warm back up into the 80s.

Perseid Meteor Shower

The best meteor shower of the year peaks Sunday night, August 12th, into early Monday morning. The great news is that skies will be clear and there is a "new moon" meaning no moon at all. So the shooting stars should be nice and visible. Some people are already reporting seeing some. You need to get away from the light pollution of cities.