Wildfire near Leavenworth grows to 6,630 acres; hundreds under evacuation orders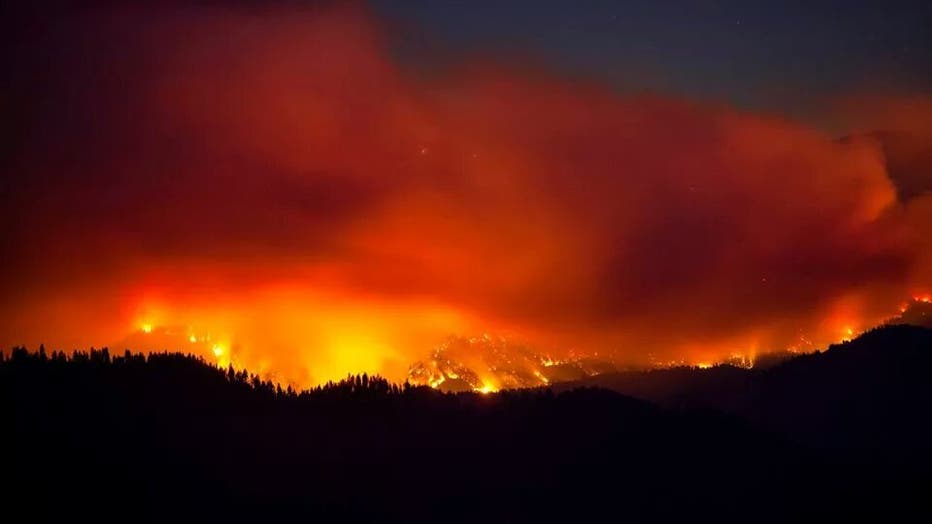 Chiwaukum fire, photo courtesy Cushman photography


LEAVENWORTH, Wash – The Chiwaukum Creek Fire swept from tree top to tree top and grew to more than 6,600 acres Thursday, authorities said, and sent heavy smoke over the area, including Leavenworth 10 miles to the south.

Nearly 900 households have been ordered to evacuate.

The heavy smoke made for unhealthy air quality in Leavenworth and Wenatchee, the state said.



[trib_ndn vid=26422671]

The fire forced the closure of U.S. 2 between Leavenworth and Coles Corner Wednesday afternoon — and mandatory evacuation orders were issued for the Tumwater Campground and about 860 homes, authorities said.  The plume of smoke rose more than 22,000 feet in the area and could be seen from Tacoma and Seattle.

State fire mobilization was ordered late Wednesday afternoon to try to contain the blaze that the Washington State Patrol said was threatening homes, power infrastructure and tourism.

By Thursday morning more than 300 firefighters were on scene working to get the upper hand on the fire.

"Air support, including a VLAT, or Very Large Air Tanker, is attempting to keep the fire in check," Chelan County EM said. "Firefighters assigned to the fire, including type 1 hot shot crews, engines and dozers, shifted their focus to point protection when fire growth increased. Given smoke conditions, there is not an accurate acreage to report on the Chiwaukum Creek fire. Closures and evacuation levels continue to change as the fire grows."

Authorities closed U.S. 2 between Leavenworth and Coles Corner Wednesday afternoon, and the Washington State Patrol said eastbound U.S. 2 traffic was being turned around at Stevens Pass over the Cascades.

The Red Cross set up a shelter in Leavenworth at the First Baptist Church, 429 Evans St. And the Red Cross shelter in Wenatchee is on standby; it is located at the Seventh Day Adventist Church at Fifth and Western.

So far no homes are believed destroyed.