Wildfire burns 4 vacation homes near Lake Wenatchee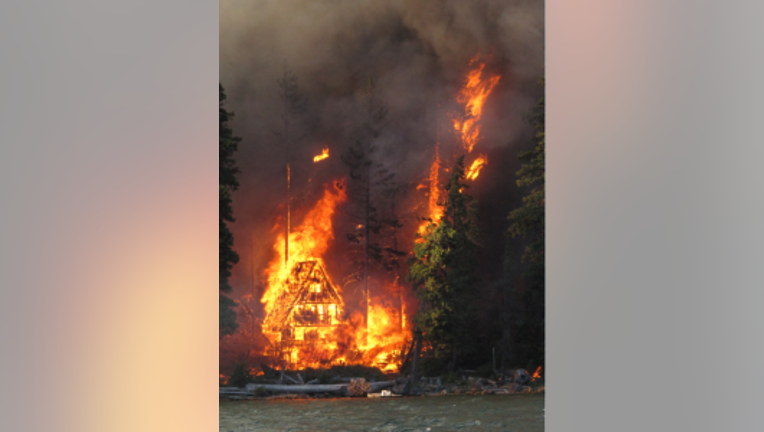 WENATCHEE -- A wildfire that broke out Friday night on the north shore of Lake Wenatchee burned four vacation homes and forced the evacuation of about two dozens residents, the Chelan County Sheriff's Office said.

The sheriff's office said the fire was about 5 acres. Crews are on scene fighting the fire.

The fire went from a level 3 evacuation to a level 1, as winds died down, the office said.

Cause of the fire was unknown.