Wildfire burns 10,000 acres in Yakima County; state mobilizes fire assistance (PHOTOS)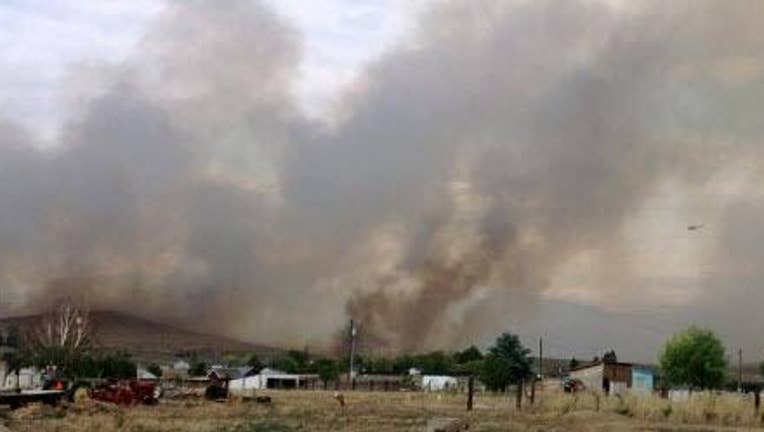 SELAH, Wash --  A wildfire is burning out of control about 9 miles northwest of Selah in Yakima County.

Washington's Department of Natural Resources said the Cottonwood 2 Fire had grown to an estimated 10,000 acres over the course of the day Tuesday. By nightfall, it was only 15% contained.

A shop and a barn were destroyed and residents of about a dozen homes were told to evacuate. But the evacuation orders were lifted Tuesday night as the fire moved away from homes.

DNR says firefighting resources are on the scene include ground crews, 6 helicopters, a water tanker and a type one hotshot crew was on the way.

Smoke is visible from I-90, I-82 and Highway 12.

The Yakima Herald Republic reported that DNR spokesman Matt Eberline said at least 100 firefighters are on scene.

The Washington State Patrol Chief Deput Fire Marshal Bill Slosson said the fire started at about 10:30 a.m. and that the cause is under investigation. However, Selah Deputy Fire Chief Jim Martin told the Herald Republic that  the fire was believed to have started when sparks at a shooting range ignited dry grass in the state's Wenas Wildlife Area.

Slosson said mobilization specialists from the Fire Protection Bureau have ordered four strike teams (20 engines and 4 tenders) to assist resources already on scene.

Winds in the area are picking up, feeding the fire, according to authorities.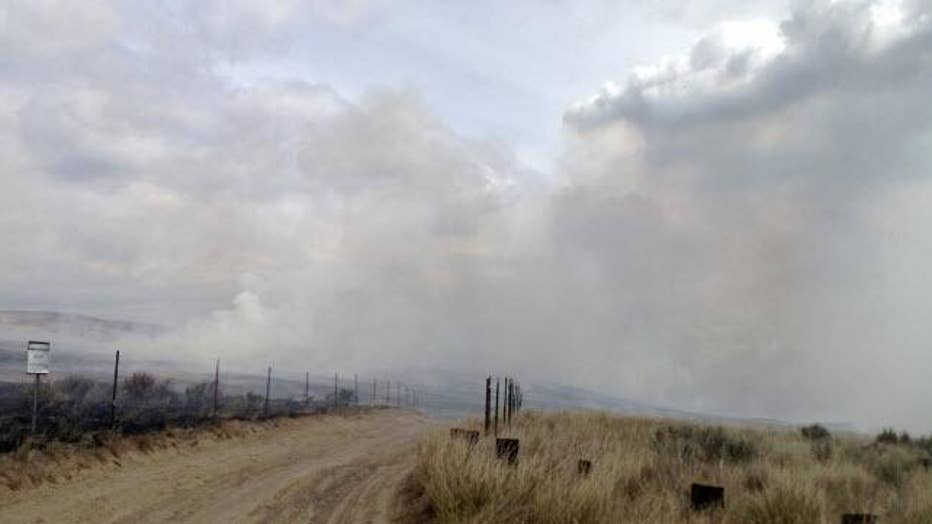 Cottonwood 2 wildfire. Photo courtesy Washington DNR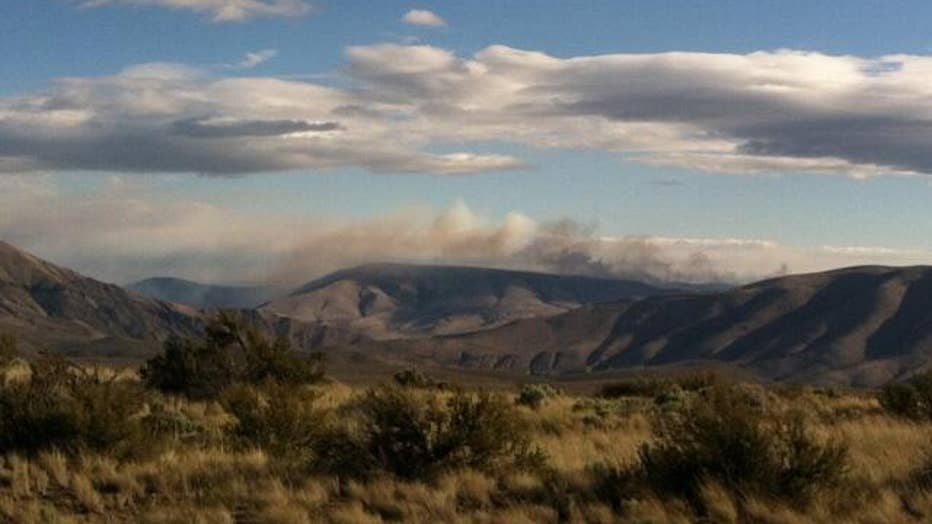 You can see smoke from the wildfire from miles away. (Photo: Tina Patel/KCPQ-TV)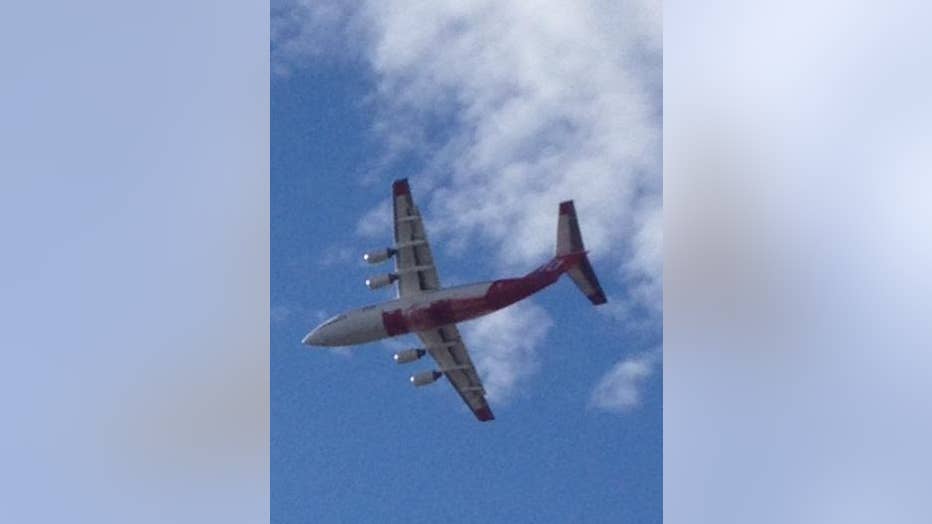 A water tanker arrives to help douse the wildfire. (Photo: Marc LeCuyer/KCPQ-TV)